OKLAHOMA CITY – The Caddo Lady Bruins made a statement in the Class A fast-pitch state championship game. That statement came from the circle.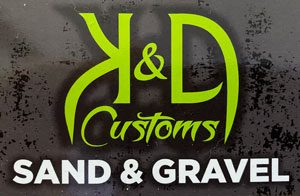 It was simply, "No."
Emily Robinson used only 88 pitches to keep the Lady Pirates at bay and recorded a no-hitter.
Caddo won the 2021 Class A state championship, 3-0, over Cyril on Saturday.
Robinson threw a no-hitter in the title game, striking out nine and walking one. She was just the one walk away from a perfect game, facing only 22 batters on the day, just one more than the minimum.
Kadey McKay had a hand in all three of Caddo runs.
After a one-out walk by Robinson in the third, McKay lined a grounder to second base. The play was mishandled and McKay reached base and Robinson went around to score.
Although McKay didn't get credit for an RBI that time, she made up for it in the sixth with two of them. With a one-run lead, McKay lined a ball to centerfield, sending home both Robinson and Jaycie Nichols.
Rylan Peevyhouse has the only multi-hit day for Caddo, going 2-for-3 at the plate.
Caddo finishes the season with a record of 37-4 and at the top of Class A.