Robert Lee Dukes was born Tuesday, August 2, 1983 in Durant, Okla. to Sammie Edgar Dukes and Wanda (Ritter) Dukes. He passed from this life on Tuesday, May 3, 2022 in Durant, Okla. at the age of 38.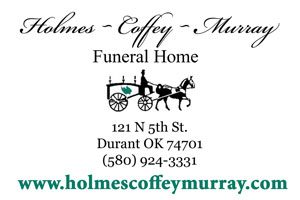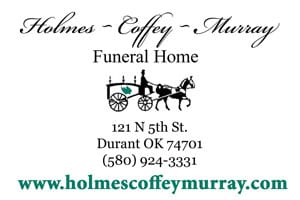 Robert was raised in Durant and was a graduate of Boswell High School with the Class of 2002. Robert was employed with Walmart the past 18 years working in the electronics department and as a stocker. He had a passion for playing video games, building transformers and Legos. He loved all of his friends and co-workers.
Robert was preceded in death by his grandmother, Mary Beshirs; and uncle, Donnie Dukes.
He is survived by his father, Sammie Dukes Sr. of Durant, Okla.; mother, Wanda Summerville and her husband, Randy, of Mead, Okla.; sister, Sandy Dukes of Durant, Okla.; and brother, Sammie Dukes Jr. of Durant, Okla. along with several nieces, nephews and good friends.
A visitation will take place on Sunday, May 8, 2022 from 2-4 p.m. at Brown's Funeral Home.
Arrangements under the direction of Brown's Funeral Home.