Robin "Rob" Dale Wood was born on August 30, 1966, in Vincennes, Ind., to Ben Wood and Catherine Wininger. Rob passed from this life on Thursday, March 30, 2023, in Tulsa, Okla., at the age of 56.Rob was a successful business owner of RD Trucking and Dozer, Inc.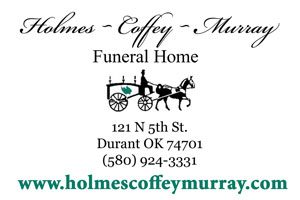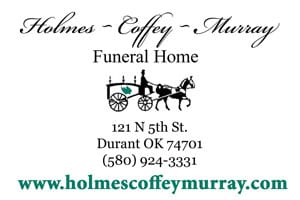 Rob was preceded in death by his siblings, Richard Wood and Sammy Tomson; grandchild, Hudson Jestis; stepdad, Sam Tomson and son-in-law, Waylon Luckey.
He is survived by his loving wife, Debra Wood; children: Joseph Donica and wife Tanecia of Bennington, Okla., Robert Wood and wife Amanda of Bennington. Okla., Nicole Luckey of Bennington, Okla., Mandy Harvey and husband Heath of Clarksville, Texas, Jamie Andrews and husband Landon of Durant, Okla., Callie Jestis and husband Jared of Bokchito, Okla., Dillon Clark and wife Alicen of Bennington, Okla.; siblings, Mary Wood of Bennington, Okla., and Sheila Tomson of Mansfield, Texas; mother, Catherine Tomson of Arlington, Texas; grandchildren, Michael Dale, Jaysea, Larrit, Jinsen, and Ella Wood. Rob Wayne Wood. Kolby and Seth Donica. Rebecca Davidson, Kadence and Ryker Harvey, Riley and Easton Andrews, and Karcen Kelly Clark; and by numerous nieces and nephews.
Funeral services were held on Monday, April 3, 2023, at Brown's Funeral Service Chapel in Durant, Okla. with Roger Speers officiating.
Arrangements under the direction of Brown's Funeral Service of Durant with Brian Joseph, Roy Horton, Brent East, Chad Sikes, Dillan Anderson, and Michael Pierce serving as pallbearers. Honorary pallbearers include Dustin Moore, Ronnie Turner, Glenn Horner, and Johnny Thompson.