If you are in need of a reliable heating or cooling system installed in your home or business, look no further than Riverside HVAC.
Riverside HVAC is a Tulsa heat and air repair company that places a high value on the satisfaction of their customers in every facet of what they do. With many years of experience in the business, this is a company that you can rely on for excellent service and competitive prices.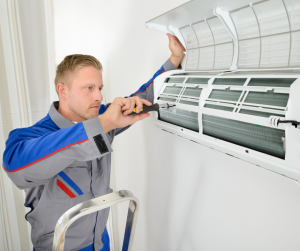 When Riverside HVAC comes to your home or business, they will do an assessment of the property and figure out the ins and outs of what you will need to have a reliable heating or cooling system that will last. These plans can be broken down and explained to the client in a clear way that lays out the timeline and expenses.
Areas Of Focus
The team here at Riverside HVAC is pleased to offer a variety of services for their residential and commercial clients that include:
Commercial HVAC Installations
Commercial HVAC Services 
Commercial HVAC Repairs
Commercial AC
Residential HVAC Installations
Residential HVAC Services 
Residential HVAC Maintainance
Residential AC
Riverside HVAC has a team of technicians that are trained and certified who are prepared to assist you in evaluating the best possible HVAC solution for your home or business. Whether you need your current HVAC system evaluated, need a new HVAC system installed, require maintenance, or need a new system designed for your home or business, Riverside HVAC is ready to help.
Contact Riverside HVAC for all of your cooling and heating needs!
Contact Information
Riverside Heat & Air LLC
1214 N Ash Ave Broken Arrow, OK 74012
(918) 798-9233
riversideAC@yahoo.com
https://riversideheatandairtulsa.com/