Rivercross Healthcare is Oklahoma's Best Hospice Healthcare Provider
When you have a loved one needing hospice care, you want them to receive the best care available. Rivercross Healthcare provides compassionate and holistic hospice care that meets your needs whether in a skilled nursing facility, assisted living, or in the comfort of home.
Rivercross Healthcare's team of experienced professionals is dedicated to providing high-quality, individualized end-of-life care services that focus on comfort, dignity, and quality of life.
Our hospice staff includes nurses, social workers, certified nursing assistants, home health aides, and spiritual counselors who are available to provide medical and emotional support for the patient and family.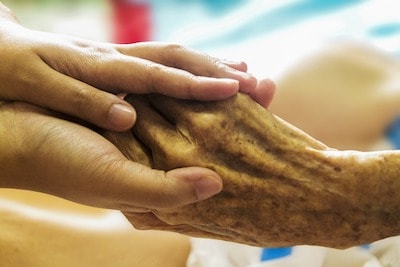 From symptom management to grief and bereavement counseling, Rivercross Healthcare makes sure everyone is getting the best care possible.
We understand that each individual has unique needs when it comes to hospice care, which is why we strive to create a personalized plan of care tailored to your loved one's wishes.
At Rivercross Healthcare, we are dedicated to providing high-quality, compassionate care throughout the end-of-life journey. Our hospice team is here to help make this difficult time a little easier, so you can focus on spending time with your loved one.
For more information on how we can provide the best hospice care for your loved one, contact us today at Rivercross Healthcare. We are here to help you navigate this difficult time and provide the necessary support and care.
Areas of Focus
When it comes to Oklahoma hospice healthcare, Rivercross Healthcare stands out. Here are the services we offer:
Learn More About Rivercross Healthcare
Rivercross Healthcare
9920 E 42nd St #201
Tula, OK 74146
(918) 622-9281