Rivercross Healthcare is the Top Oklahoma Hospice Healthcare Provider
Rivercross Healthcare in Oklahoma is renowned for its exceptional hospice healthcare services, delivering compassionate and comprehensive care to patients in need. With a deep commitment to enhancing the quality of life for individuals facing terminal illnesses, Rivercross Healthcare sets a high standard for hospice care in the region.
The team at Rivercross Healthcare consists of highly skilled and dedicated professionals, including doctors, nurses, social workers, and volunteers, all working together to provide personalized care tailored to each patient's unique needs. They understand the physical, emotional, and spiritual challenges that patients and their families experience during this difficult time, and they strive to offer comfort, support, and dignity.
Rivercross Healthcare focuses on pain and symptom management, ensuring that patients are as comfortable as possible.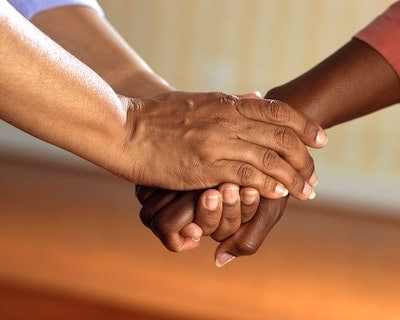 They offer a range of services, including medication management, emotional and psychological support, spiritual care, and assistance with daily activities. Their interdisciplinary approach ensures that every aspect of a patient's well-being is addressed, fostering a holistic and comprehensive approach to end-of-life care.
In addition to their exceptional patient care, Rivercross Healthcare provides invaluable support to families and loved ones. They offer counseling services, bereavement support, and education on end-of-life care, equipping families with the knowledge and resources needed to navigate this challenging time.
Through their unwavering commitment to excellence, compassion, and support, Rivercross Healthcare has become a trusted provider of hospice healthcare in Oklahoma. They continue to make a positive impact on the lives of patients and families, offering comfort and solace during life's most difficult moments.
Areas of Focus
Rivercross Healthcare's Oklahoma hospice healthcare services include:
Hospice Care
Routine Home Care
General Inpatient Care
Respite Care
Continuous Care
Home Care
Palliative Care
Grief Support
Learn More About Rivercross Healthcare
Rivercross Healthcare Tulsa
9920 E 42nd St. STE 201
Tulsa, OK 74146
(918) 622-9281
(888) 617-2273