Regina Gail (Workman) Riley of Durant, Okla., passed from this life and moved to her Heavenly home on November 13, 2022. Regina was born on April 9, 1957 to Travis and Virginia (Armstrong) Workman in Oklahoma City, Okla.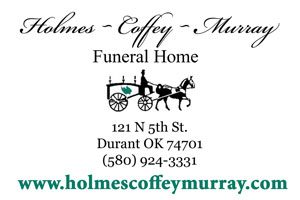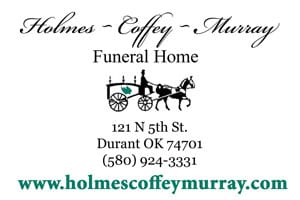 Regina began her young life working in the food industry and as an adult worked in banking at multiple locations while still living in Oklahoma City. When Regina moved to Durant, she returned to the food industry as a cook at assisted living centers and Big Five, before she retired.
Regina leaves to cherish her memory four daughters: Loralai, Ariel, and Elissa Riley, of the home, and Margaret Waldo of Durant, Okla. She is also survived by one brother, Phillip Workman, as well as numerous other family members.
Regina was preceded in death by her parents, Travis and Virginia Workman; a brother, Russell Workman; and her grandparents, J.W. and Lora Workman and Arthur and Margaret Armstrong.
Funeral services are set for Thursday, November 17, 2022, at 10 a.m. at Brown's Funeral Service of Durant. Burial will follow at Green Meadows Cemetery in Atoka, Okla.
The family will receive friends on Wednesday, November 16, 2022, from 5-7 p.m. at Brown's Funeral Service.
Services are under the direction of Brown's Funeral Service of Durant.