Randy Bruce, 69, of Colbert, Okla., passed away peacefully at his home while among friends and family on Monday, February 6, 2023. He was born July 21, 1953, in Germany to Wilford Wayne Bruce and Juanita O. (Rucker) Bruce.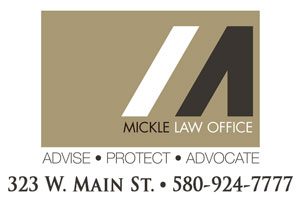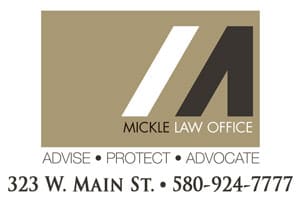 Randy graduated from Colbert High School. He started out for several years after high school in the clothing manufacturing industry making blue jeans and then selling Martha Miniature baby frilly dresses. In these younger years, he loved Rodeo and especially riding bulls, bull fighting, being the rodeo clown and as he aged worked with rodeo bull stock contractors. He was even an avid baseball umpire. Later becoming a bank associate for several years, and after that sales coordinator for farm equipment. After he retired, he helped build metal buildings.
He enjoyed visiting with old friends and anyone else that he met up with around town. Lots of hours spent at Henry's garage getting all the local gossip. Playing in dart leagues and tournaments with Mary were also enjoyed. He quoted and lived by the old W.C. Fields adage, "If you can't dazzle them with brilliance, baffle them with bull".
Randy is survived by Partner in life, Mary Barnett of Colbert, Okla.; three children, son Randall Bruce and wife, Mona of Colbert, Okla., daughter, Amber Dawson and husband Jeff of Colbert Okla., and Cody Bruce and wife Laynette of Vilonia, Ark.; stepdaughter, Amy Haile, and husband Daniel; stepson, Kellis Barnett; four sisters: Susie Morris and husband, Ronald Dean of Konawa, Okla., Melissa McKinney and husband, Phillip of Colbert, Okla., Linda Smith and husband, Tom of Konawa, Okla., and Connie Mincey of Lawton, Okla.; seven grandchildren: Colten Bruce and wife Maggie, Kayla Layton and partner Chastina Crain, Parker Dawson, Presley Dawson, Augustine Emma Bruce, Aubry Viereck, Jodicee Sawyer, and Austin Bruce; step-grandsons, Chance Haile and Bradyn Barnett; great-grandchild, Sky; 23 nieces and nephews; 46 great nieces and nephews; special thanks and love to caregivers, Kelley Miller, Heather Price (and little buddy, Heather's son, De'rez), and Deb Coffey. Also special thanks to Guardian Hospice nurses, Jamie, Tia, and Sarah.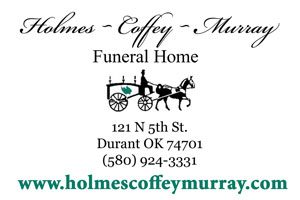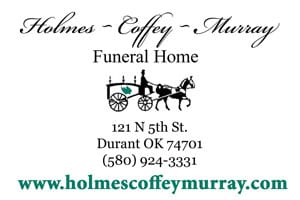 Randy was preceded in death by his parents, Wilford and Juanita Bruce; two brothers, Wayne Bruce and Roy Bruce; and sister, Emma Lafferty.
Services were held on Friday, February 10, 2023 at Cunningham Funeral Home Chapel, with nephew Ethan Laffertty, officiating.
Arrangements under the direction of Cunningham Funeral Home.