Integrity Pool Service is Tulsa's Best Pool Service.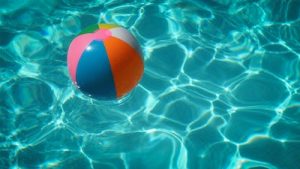 A swimming pool is supposed to be a place of relaxation, fun, and enjoyment. Throughout Tulsa, many homeowners, apartment properties, and parks have pools to offer an escape from the hot summers in Oklahoma and a place for people to get together. For many people, swimming each day is the highlight of their summer.
Did you know your pool can pose a risk if it is not maintained properly? From pool chemistry balance to broken equipment, pools can quickly become safety hazards for swimmers. Adequately maintaining your pool is important if you want it to function properly. Integrity Pool Service is a Tulsa pool service that can provide quality pool maintenance and repair so the only thing you have to worry about is enjoying the water.
Areas of Focus
Integrity Pool Service is owned and operated by Chance Johnson, who has years of servicing pools in Dallas, then in Tulsa. He has worked with every kind of pool from indoor to outdoor, inground to above ground. Many people are apprehensive to hire a pool maintenance service because they don't want strangers on their property. At Integrity Pool Service, one of the core values is in the name: integrity.
To see the services Integrity Pool Service provides, read the list below:
Pool Service
Pool Repair
Routine Pool Maintenance
Pool Chemistry
When you contact Integrity Pool Service, you can trust the team to treat your property as if it were their own and to provide quality pool maintenance. At each maintenance visit, the team will check pool equipment to make sure it is functioning properly. They will also test the chemicals in the water to make sure they are balanced as they should be. Contact Integrity Pool Service today.
Business Information
Integrity Pool Service