HBI Global Partners is Spreading the Good News Through India.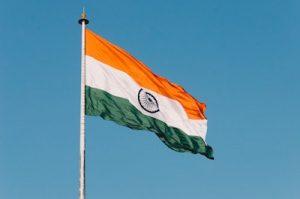 HBI Global Partners is a Christian organization that was founded by Dr. Paul Gupta in the 1950s with the vision of reaching India through Christ. India has the most unreached people groups out of any other country in the world, and HBI Global Partners is sharing the love with others all across the subcontinent.
Jesus told the disciples that before He comes again, the gospel will need to be preached to the whole world. HBI Global Partners is working to fulfill this mission by planting churches in India. They have planted over 11,000 churches across India and throughout many different Indian states. They provide training centers to empower nationals to Learn the Word and then go out and plant churches in their communities.
Today, HBI Global Partners is run by Dr. Gupta's son, Bobby. Bobby and the team continue to find new ways to share the love of God with the Indian people. Many people simply come to know Christ by watching the staff and volunteers take care of the local communities.
Areas of Focus
HBI Global Partners has established different strategies to not only share the Word of God, but also to share His Love by actions. India has a population of over 1 billion people; they want to make sure that no one is getting lost in the crowd. Here are some strategies on how HBI Global Partners is helping the community:
Relief Aid
Church Planting
Children At Risk
Leadership Development
Global Experiential Learning
Health and Wellness Clinics
HBI has many supporters from all over the world. They have a base in Tulsa, Oklahoma who acts as the connection between India and the supporters in America. Together, their supporters, staff, and volunteers are impacting India and spreading the Light of God.
Business Information
HBI Global Partners
P.O. Box 3037 Broken Arrow, OK 74013
(877) 424-4634
India Church Planting | HBI Global Partners | Hindustan Bible Institute