Philip "Danny" Powell, a resident of Durant, Okla. left this life on Friday, Oct. 23, 2020, at the age of 61. He was born in McKinney, Texas to Cloyce Austin Powell and Maridell (Speers) Powell on March 15, 1959.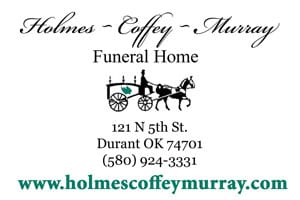 Danny graduated from the Durant High School where he played football and attended Southeastern. He was a member of the First Baptist Church and a jeweler by trade and owned Ron's Jewelers in Durant at one time. When Danny was a young man, he enjoyed riding motorcycles and sleeping under the stars tent camping. He loved being in the sky flying, taking photographs, and especially going on "walkabouts."
Mr. Powell is survived by his beloved Mother, Maridell Powell of the home, Uncle Allen Wade Powell of Durant, Oklahoma, Aunt, Jeannie Wood, and survived by numerous cousins and friends.
Mr. Powell was preceded in death by his Father, Cloyce Powell.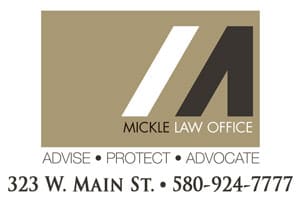 Family hour will be from 6-8 p.m. on Wednesday, Oct. 28 at the Holmes~Coffey~Murray Funeral Home in Durant, Oklahoma. A celebration of his life will be at 2 p.m. on Thursday, Oct. 29 at the First Baptist Church in Durant with Bro. Roger Speers and Bro. Anthony Williams officiating.
His final resting place will be the Highland Cemetery in Durant with Rohnie Heath, Mark Northcutt, Chad York, Andy Powell, and his cousins will assist.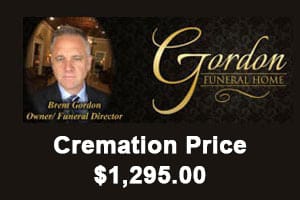 Mr. Powell's service will be available for viewing on our FB page at 2 p.m.
Services are under the direction of Holmes~Coffey~Murray Funeral Home in Durant, Okla. www.holmescoffeymurray.com