Patty Gaylene (Ned) Peebles, 64, of Bokchito, Okla., passed away on January 6, 2023, in Plano, Texas. Patty was born on December 7, 1958, in Durant, Okla., to Thomas and Almeita Lucille (Pershica) Ned.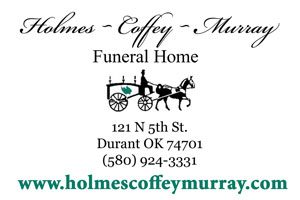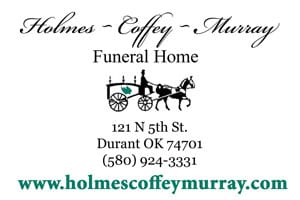 Patty was a loving daughter, sister, mother, grandmother, aunt, and friend. She was of the Baptist faith. She enjoyed family cook outs, doing puzzles, playing cards, penny slots, sewing, working in her yard, and taking care of her pets. Most of all, she loved spending time with her family, friends, and especially her grandchildren.
Patty is preceded in death by her parents; brothers, Ivan Ned, Edwin Ned, Elwin Ned, Fred Ned and Tommy Ned, and her sisters, Sue Metcalf and Judy DeLisse.
Patty is survived by her husband, Raul; daughters, Trish and husband Jeff Tennison, Crystal Toney and husband Justin; son, Bo Peebles and wife Marsha; brother, Bobby Ned; sisters, Jan Brooks, Mary Jane Ned; grandchildren, Bailey Peebles, Hank Peebles, Zane Trent, Austin Covington, Cole Covington and wife Savannah; great-granddaughter, Oakley Covington; special friend, Mandi Peebles and numerous extended family and friends.
A memorial service will be held at 10 a.m. on Friday, January 13, 2023, at Holmes-Coffey-Murray Funeral Home Chapel. The family will receive friends at the funeral home on Thursday, January 12, 2023, from 6-8 p.m.
Services are under the direction of Holmes-Coffey-Murray Funeral Home, 121 N. Fifth Ave. in Durant.
www.holmescoffeymurray.com