While getting a roof inspection or replacement can sometimes be overwhelming, On The Rock Roofing is a company that strives to make the roofing process as hassle-free as they possibly can.
In a world where so many businesses have lost the fine art of craftsmanship, this company fights hard to stand out above the rest by providing high-quality residential and commercial roof repairs and replacements.
This Owasso roofing and construction company provides professional work and excellent customer service that makes them one of the best roofing companies in the Tulsa area.
Areas Of Focus
On The Rock Roofing knows that each individual client has their own home with individual needs that are unique. To accommodate these needs, this roofing company is very pleased to be able to offer services that include: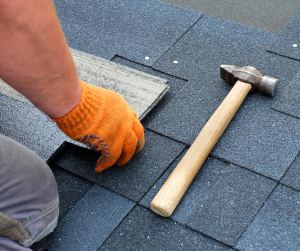 Asphalt Shingle Installations
Metal Roofing Installations
Shake Roofing Installations
Residential Roof Repair 
Roof Shingle Replacements
Emergency Leak Repairs
Skylight Repairs
Storm Damage Repairs
Commercial Flat Installations
Commercial Roof Repairs
Whether your roof is really old and needs replacing, or you have leaks after a big storm, this team is ready to step in and provide you with the roofing services that you require.
With many years of experience, On The Rock Roofing will work very closely with the homeowner to ensure that all valuable assets are protected and well taken care of for years to come.
Contact Information
For more information on On The Rock Roofing and how they can help you and your roof, don't hesitate to reach out today!
On The Rock Roofing
Skiatook, OK 74070
(918) 639-2809
ontherockroofing@gmail.com