Find a Tulsa Home Inspector with OklaHome Inspections
Oklahoma's most respected home inspection company is OklaHome Inspections. We have over 30 years in the industry and are committed to providing our clients with a detailed description and inspection of your new or old property so you can make informed decisions about your buying or selling process. Our home inspectors are reliable and thorough with effective inspections accompanied by detailed images and reports. From the roof to the foundation, home inspectors will detect expenditures, major and minor deficiencies, and more. We also hire Certified Master Inspectors (CMIs) to ensure a job well done and maintain our standard of excellence. We are so confident in what we do that if you're not completely satisfied at the end of your inspection review, then not only will our certified inspectors refund all fees associated with inspections but they'll also pay for another home inspection with a different company (based on their cost) to be scheduled within 30 days!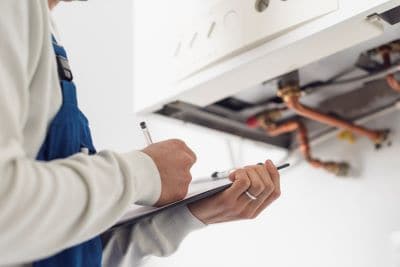 Areas of Focus
With years of experience within the home inspection industry, OklaHome Inspections able to offer a wide range of home inspection services to fit your needs! These include:
Radon Testing
Asbestos and Lead Paint Testing
Floor Duct Video Inspections
Meth Testing
Sewer Camera Inspection
Commercial Roof Infrared Inspection
Winterization
Learn More About OklaHome Inspections
To find out more information about OklaHome Inspections or schedule you home inspection today, contact us with the information provided below.
OklaHome Inspections
534 W Ft. Worth St.
Broken Arrow, OK 74012
(918)605-1498