Release
BARTLESVILLE – Oklahoma Connections Academy, one of Oklahoma's most experienced tuition-free, online public schools for students in grades K-12, honored the school's 128 graduating high school seniors on Saturday. The celebration, which was held at the Chief Drive-In in Ninnekah, Okla., allowed students to celebrate with their peers, school administrators, teachers and family members.
Among the Class of 2023 is Jayden Fails, a resident of Bryan County.
Oklahoma Connections Academy's Class of 2023 consists of graduates from many cities and towns across Oklahoma, including Oklahoma City, Tulsa, Bartlesville and more. Among the graduating class, 44 percent plan to attend two- or four-year colleges or universities, 30 percent plan to enter the workforce, 8 percent are pursuing vocational training and 5 percent are joining the military. Collectively, the Class of 2023 was awarded more than $450,000 in scholarships.
"We are incredibly proud of the Class of 2023 and what they have accomplished," said Melissa Gregory, principal at Oklahoma Connections Academy. "Throughout their time with Oklahoma Connections Academy, each student has inspired us with their commitment and passion for learning. We know that they will continue to be successful in their next chapter and beyond and look forward to following their journeys."
Oklahoma Connections Academy currently serves more than 1,300 students in grades K-12 throughout the state. Students are continuously supported by state-certified teachers in conjunction with a curriculum that emphasizes both academics and helping to build fundamental life skills. This combination provides students with the tools to build the confidence they need to thrive. Oklahoma Connections Academy teachers are specially trained to bring their skills and personality to online learning; emphasizing the importance of fostering meaningful connections with students and their families.
At Oklahoma Connections Academy, students have access to advanced courses, extracurricular activities and flexible scheduling that facilitates ownership of their individual and unique educational journey. Students who enroll in the school join a collaborative community of their fellow students and educators that provides a welcoming, distraction-free learning environment.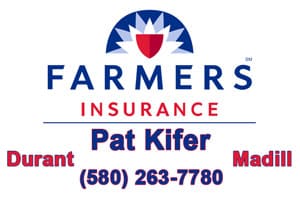 Families interested in Oklahoma Connections Academy are encouraged to attend an online information session to learn more, ask questions and discover if virtual school is the right fit for their student. For more information on Oklahoma Connections Academy or to begin the enrollment process for the 2023-2024 school year, please visit www.OklahomaConnectionsAcademy.com or call 1-800-382-6010.