Jaynell Rodkey, a resident of Durant, Okla., and a loving soul, left this life in Norman, Okla. on Thursday Jan. 17, 2019 at the age of 71.
Jaynell was born in Bennington, Okla. to Clyde and Idia Lorine (Kernes) Kelley on Sept. 17, 1947. She married her beloved husband Larry in Durant, Okla. on Sept. 16, 1977. Jaynell's loving nature led her to helping others as nurse's aide, and home health caregiver. She stood up for those she loved and was known as a "spitfire." Her family was precious to her, she was everyone's "favorite Aunt", spending time with family was her greatest joy, especially when it was spent with her grandchildren and great-grandchildren. Jaynell loved playing on her tablet and keeping up with everyone on facebook. She loved being outside working in her yard.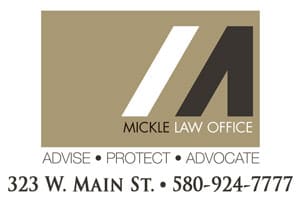 Mrs. Rodkey is survived by her: children, Cynthia and husband Paul "Bo" Hemesley of Noble, Okla., Bruce Knipe and Cindy of Durant, Okla., and Edward Rodkey and wife Rosanna of Durant, Okla.; grandchildren: Jason Hemesley and wife Stephanie of Noble, Okla. , Christy Ritenhour "Knipe" of Durant, Okla., Nick Hemesley and wife Stephanie of Noble, Okla., and Colin Rodkey of Noble, Okla.; great-grandchildren: Brynn Ritenhour, Caitlyn Parrott, Nolin Parrott, Jackson Hemesley, Addison Hemesley, Bricen Hemesley, and Payton Hemesley; brothers: Charles Kelley, Virgil Kelley, Bobby Kelley, Leon Kelley, Stephen Hawkins, and Clinton Hawkins: sisters, Janie Zachary, Betty Williamson, and Zora Bell.
Mrs. Rodkey is preceded in death by her parents, Clyde and Lorene Kelley; husband, Larry Rodkey; brothers: Clyde Kelley, Galin Kelley, and Billy Hawkins; and sisters: Melba Hawkins, Linda Gill, and May Bishop.
Family Hour will be from 7-8 p.m. on Sunday, Jan. 20 at the Holmes~Coffey~Murray Funeral Home in Durant, Oklahoma. A celebration of her life will be at 10 a.m. on Monday, Jan. 21 at the Holmes~Coffey~Murray Chapel. Burial will follow at the Rosehill Cemetery in Calera. Jaynell's pallbearers will be Bo Hemesley, Nick Hemesley, Jason Hemesley, Donnie Zachary, Stephen Turney, and Jason Flores. The honorary pallbearer will be Heath Kelley.
Services are under the direction of Holmes~Coffey~Murray Funeral Home in Durant.
www.holmescoffeymurray.com