Surrounded by her family, Carolyn Sweeney Barrett received her wings and went to be with her Savior on Jan. 11, 2019 at the age of 77 years.
Carolyn was the daughter of Zach Sweeney and Cecile Guynn (Bell) Sweeney. She was born on Oct. 16, 1941 in Calera, Okla. Carolyn married Joe Barrett on Sept. 10, 1982 in Calera, Okla. She was a graduate of Southeastern State University where she received her teaching and master's degrees. She taught for 30 years, most of that time at Washington Irving Elementary School in Durant. She also taught Upward Bound classes at Southeastern State University.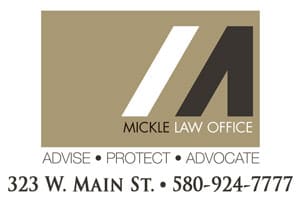 Carolyn enjoyed spending time with her family, especially her grandchildren. She also loved to watch movies at home with her kitties. Carolyn was a member of First Baptist church in Durant and sang in the choir for many years, pursuing her passion for music.
Carolyn is survived by her husband, Joe of the home; Son: Rhett Rogers and wife Tina of Calera, Okla.; Daughter: Celena Weaver and husband Jim of Calera, Okla.; Step-Children: Todd Barrett and fiancé Kay Hayes of Durant, Okla., Rusti Sparks and husband Greg of Quinlan, Texas, and Scott Barrett of Arizona. Grandchildren: Kurtis Elmore, Colt Weaver, Jeffrey Rogers, Riggin Rogers, Raylee Rogers, Kelsey Jenkins, Chase Barrett, Gregory Sparks, Harrison Sparks, Ethan Barrett, Julianne Sparks, Blake Barrett, Josh Barrett, Lyndi Barrett, and Shelbi Barrett. She is also survived by numerous great-grandchildren.
Carolyn was preceded in death by her parents: Zach and Cecile Guynn Sweeney and brother Tal Sweeney.
Family hour will be from 7-8 p.m. Tuesday, Jan. 15 at the Holmes~Coffey~Murray Funeral Home in Durant, Okla.
A service in honor of her life will be at 2 p.m. on Wednesday, Jan. 16 at First Baptist Church in Durant with Bro. James Robinson officiating. Prior to service, there will be a reception from 11:30 to 1:00 in the Fellowship Hall of First Baptist Church.
Her final resting place will be the Rose Hill Cemetery in Calera, Oklahoma with Jim Cunningham, David Mize, Jerry Polson, John Lewis, Paul Buntz and Tom Lackey serving as pallbearers. Honorary pallbearers will be Bill Downs, Billy Hauk and members of First Baptist Church Adult 4 Sunday school class.
Because of Carolyn's love for animals, the family requests that in lieu of flowers, contributions be made to the Bryan County Animal Shelter or the charity of your choice.
Services are under the direction of Holmes~Coffey~Murray Funeral Home in Durant.