Maria Joy Wade, 79, of Kemp, Okla. passed away Saturday, Feb. 22, 2020 at her home with her family at her side. She was born Jan. 11, 1941 in Massillon, Ohio, to Wilbert and Mary McGinnis Beitel who preceded her in death.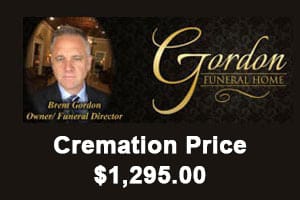 She was of the Christian faith and was an ordained Minister and very heavily involved in Ministry. She had lived in many places during her lifetime living in Kemp, Okla. the past four years and was a member of the Kemp Baptist Church.
Surviving is her husband, Elbert Wade of the home Kemp, Okla.; daughter, Jewel Wade of Kerrville, Texas; and sister Martha Weldon and husband James of Massillon, Ohio.
A Funeral Service for Maria Joy Wade will be held at 10 a.m. Thursday, February 27, 2020 at the Kemp Baptist Church with Pastor Roger Speers officiating. Burial will follow in the Kemp Cemetery.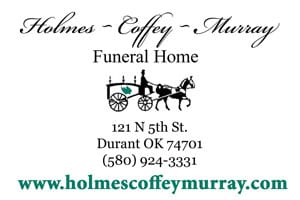 Arrangements are entrusted to Cunningham Funeral Home in Colbert, Okla.