O.B. Berry, Jr. was born April 8, 1956, in Aberdeen, Miss., to O.B. Berry, Sr. and Margaret Davis Berry (Goodman). He passed peacefully July 18, 2022, in Mead, Okla.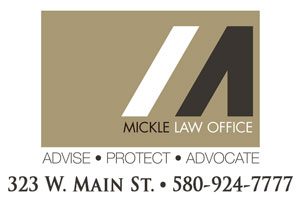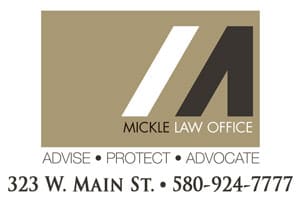 O.B. spent his youngest years in Mississippi with his dad learning to ride a bike and helping Uncle Leo plow cotton. He lived his elementary years in Florida with Momma, Blackie, and his stepbrothers riding horses, dirt bikes and motorcycles till 7th grade when his family moved to Brazoria County, Texas, where he attended high school, met his high school sweetheart Vicky and made so many lifelong friends.
In Texas, he learned to drive a dump truck at 14 and never quit driving. He met his wife Laura Jo and had his "Bunkin" and joy of his life daughter Jobi Lea. They loved to bar-b-que with friends and going mud racing with the gang. They were Outlaws till we die. He later married Billie and became a proud papa of Chase Weldon. They lived in Texas then Oklahoma where he stayed involved in baseball with Chase and took them on lots of road trips in his big rig.
O.B. drove cross country for many years and returned to Mississippi a few times and learned the feed and fertilizer business driving for his good friend Jerry Stewart. Always the "outlaw trucker" and a biker O.B. struggled with speed (limits and drugs). His motto was "If you're gonna be stupid, you gotta be tough". He took great pride in holding a CDL for 47 years with no wrecks and his bosses always knew he would make them good money. He worked pulling chemical tankers, hauling oversized heavy loads, dump trucks with frack sand, flatbeds cross countries and he traveled to every state except for Alaska and Hawaii. He lived in Llano, Texas, in the Hill Country driving for the Oil Fracking industry. He never lacked for a job. Even though he made some bad choices he was a hardworking man, he'd always confess when he messed up and pay his debts.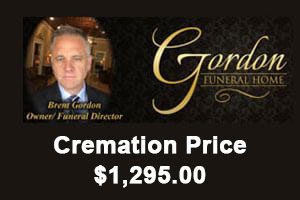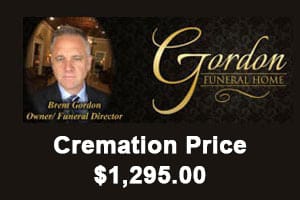 Six years ago, single and running from trouble in Texas he returned to Mississippi and the feed business. The hard living did take its toll and one July night in his little apartment over the Feed Store he cried out "Lord I can't do this anymore. Please help me!" His testimony is that God did help him to turn his life around! He returned to Oklahoma and was thankful to Isela his daughter-in-law for letting him come. He was so thankful that he got to be in his grandkids lives and he was so proud of them.
He met Linda and introduced himself as the new and improved O.B. They married and spent the last five years of his new life getting to know just who Jesus was and living every day to the fullest. He was able to build a good life traveling, seeing old friends, and making new ones with Linda. He wanted you all to know that he was thankful for many men and women in his life who believed in him and taught him that God had a plan for him. He was confident that this world is not his final home and wants you to know He is at peace with God and hopes you will make Jesus your Lord, too.
O.B. was preceded in death by his grandparents; father, O.B. Berry, Sr.; sister, Janet Skelton; step-dad, Raymond (Blackie) Goodman and step-great-granddaughter, Amelia Rose Sawyer.
O.B. leaves behind his wife, Linda Ross Berry, Mead, Okla.; mother, Margaret Goodman of Petal Miss.; daughter, Jobi Lea Bryant and husband Desmond Bryant Sr. (Dale) of Jones Creek, Texas; son, Chase Weldon Berry and wife Isela of Kingston, Okla.; stepdaughters, Alicia Barrett of Irving, Texas, Angela Patterson of Denison, Texas, Andrea Bonds and husband Jon of Irving, Texas; bonus kids: Cathy, Mark, and Donna and bonus grands; stepbrothers, Charles Goodman of Dallas, Texas, and Marty Goodman of Hattiesburg, Miss.; stepsister, Ellie Mae Berry Clayton of Nettleton, Miss.; grandchildren: Jabreana Peterson and Desmond Bryant Jr. of Jones Creek, Texas, Leyahnna, Brooklyn and Chase Berry of Kingston, Okla.; eight step-grandchildren: Allen Surratt, Nova (Kathrine) Barrett, Mikey, Brandon Surratt, Ariana Barnes, Ava Patterson, Tambra Lewis, and Sebastian Bonds; and many step great-grandchildren, nieces and nephews, a host of friends.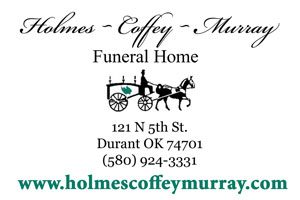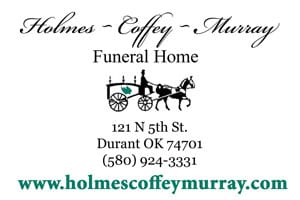 Funeral services are set for O.B.  at 11 a.m. on Saturday, July 23, 2022, at Silo Baptist Church in Silo Oklahoma.
Visitation is set for Friday, July 22, 2022, from 6-8 p.m. at Brown's Funeral Service in Durant, Okla.
Services are under the direction of Brown's Funeral Service of Durant.