Nathan Ray Densmore, of Caddo, Okla., passed from this life on Sunday, July 24, 2022 at the age of 44. He was born on Saturday, April 15, 1978 in Sherman, Texas to Richard Eugene Densmore and Janice Lynn (Morris) Wright.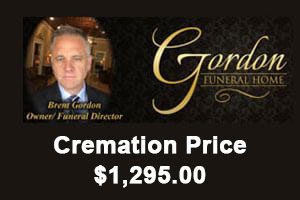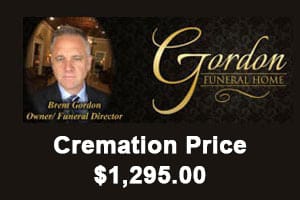 He enjoyed hunting, fishing, working and spending time with his children, his best friend his dog Breezy and other very special friends.
He was preceded in death by his father, Richard Eugene Densmore; maternal grandparents, Bonnie and Noble Morris; paternal grandparents, Ray and Mildred Densmore.
Survivors include his mother, Janice Wright of Durant, Okla.; daughter, Jayden Densmore of Durant, Okla.; son, Waylon Densmore of Milburn, Okla.; sister, Renae Densmore of Durant, Okla.; brother, T.J. Wright and wife Destiny of Blue, Okla.; nieces, Zoey Densmore and husband Kameron of Madill, Okla., Taylor Shives of Durant, Okla., Hailey Wright of Durant, Okla., Laila Wright, Calliope; nephews, Braydon Densmore and wife Karlie of Durant, Okla., Talon Wright; Creedence Wright, Isaiah, Jasper; great-nephew, Kasen Adams; uncle, Ray Morris; his very special friends, Mike Lemons and Torrey Lester; his special aunts, Susie McIntire and Sandra Clark, as well as numerous other extended family and friends.
A family visitation will be held from 6-8 p.m., Thursday July 28, 2022 at Gordon Funeral Home.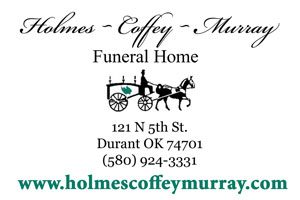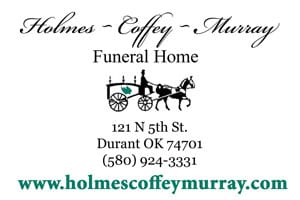 A funeral service will be held at 10 a.m. on Friday, July 29, 2022, at First Baptist Church of Caddo. A graveside service will follow at Gethsemane Cemetery in Caddo, Oklahoma with Bro. Tommy Green officiating. Torrey Lester, Mike Lemons, Brandon Hendricks, Vinnie Tyree, Brandon Carr and Tommy Wright will serve as pallbearers. Ray Morris, Jared McIntire, Jonathan McIntire, Braydon Densmore, Greg Morris, Timothy Morris, Ricky Lemons, Derrick Rhea, Rocky Clark, Rocky Don Clark, Richard McIntire, and his Falcon Flowback Family will serve as honorary pallbearers.
Funeral arrangements are under the direction of Gordon Funeral Home, 221 N. Third Ave. in Durant.
Phone: (580) 916-9090
www.gordonfh.com