Morris Kelsay, a veteran of the United States Army, and resident of Durant, Okla. passed away on Jan. 24, 2019 at the age of 80.
Morris was born in Binger, Okla. on May 4, 1938 to Marion and Flora T. (Thomason) Kelsay, he married Mary Ann West in Durant on May 4, 1978. He proudly served his country in the Army. Morris loved to make everyone laugh, especially his beloved grandchildren. He was a member of the Baptist Faith and enjoyed fishing whenever he found the time. Morris looked forward to any time he spent with his family and friends.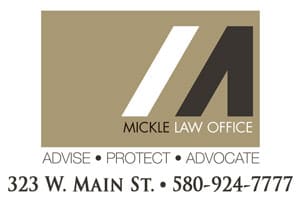 Mr. Kelsay is survived by his: wife, Mary Ann Kelsay of the home; children, James Kelsay of Blue, Okla., Larry Don Kelsay of Enid, Okla., Mary Ellen of Durant, Okla., Louise Kelsay of Durant, Okla., Jamie Kelsay of Durant, Okla., Joseph Kelsay of Durant, Okla., and Dalton Bomsburger of Durant, Okla.; siblings, Harold Kelsay of Commerce, Texas, Ruby Knight of Durant, Okla., and Anges Chesser.
Mr. Kelsay was preceded in death by his parents, MC and Flora Kelsay; son, Terry Lynn Kelsay; and his brothers and sisters.
Family hour will be held from 3-4 p.m. Sunday Jan. 27 at the Holmes~Coffey~Murray Chapel in Durant, Okla. A celebration of his life will be at 10 a.m. Monday Jan. 28 in the Holmes~Coffey~Murray Chapel with Bro. Anthony Williams officiating.
His final resting place will be the Bokchito Cemetery in Bokchito with his family Calvin Howe, Steven Howe, Devin Howe, Johnny Howe, and Edward Barnes as his pallbearers.
Services are under the direction of Holmes~Coffey~Murray Funeral Home.