Milton Long, a resident of Bokchito, Okla., beloved husband, father, grandfather, and stepfather, passed away on March 26, 2022, at the age of 81. He was the son of Deward Long and Jewell (Easter) Long born in Durant, Okla., on June 3, 1940. Milton married his beloved wife, Jimmie White, in Durant on August 4, 1972.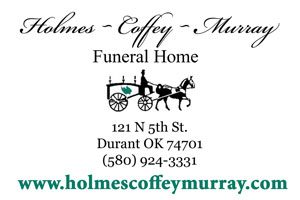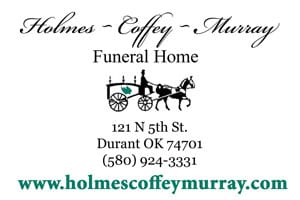 Milton was a precious soul who loved being with people and never met a stranger. He retired after 20 years as a trucker for the family business M & J Long Trucking. Milton enjoyed working in his yard and was a member of the Methodist faith.
Mr. Long is survived by his Wife, Jimmie of the home; son, Kendal Long and wife Lisa of Durant, Okla.; stepson, Billy Dawson and wife Beverly of Caney, Okla. and grandchildren, Jared Long of Durant, Okla., Jacob Dawson of Katy, Texas, Jenni Dawson and wife China of Calera, Okla., and Cody Dawson of Bokchito, Okla.
Mr. Long was preceded in death by his Parents, Deward and Jewell Long.
A funeral service in honor of his life will be at 2 p.m. on Wednesday March 30, 2022 at the Faith Baptist Church in Bokchito with Rev. Keith McIntyre and Bro. Ross Phillips officiating. His final resting place will be the Bokchito Cemetery, his pallbearers will be Jeff Hamill, Ethan Sides, Marvin Ingram, George O'Brien, Trent Perry, Jr., and Chris Reynolds.
Services are under the direction of Holmes~Coffey~Murray Funeral Home in Durant, Okla. www.holmescoffeymurray.com