Daniels, Mildred Holcomb, 93, passed into eternity on March 9, 2019, in Sherman, Texas. She enjoyed a long and productive life. She resided mainly in Durant and Blue, Okla.
Shortly after her parents arrived in Ralls, Texas, by covered wagon from Oklahoma, Mildred was born on January 14, 1926. She was the oldest of four girls followed by a brother fifteen years later. The family moved from Texas back to Oklahoma, first to Calera and then to Blue where she graduated from Blue High School. A week after graduating, she married Jimmie Daniels on April 29, 1944, and they were lifelong partners for sixty years. They had one child, a daughter named Linda.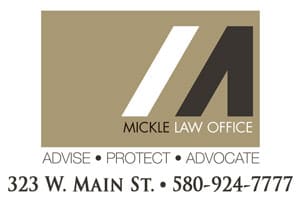 Mildred attended college and after earning a Masters of Education degree from Southeastern State College in Durant, she was an elementary school teacher for 26 years. Her interest and hobbies included painting, crafts, flower arranging, and sewing. Also, she was an avid gardener who could coax almost any plant or seed into growing.
Mildred was a member of Fairview Baptist Church for more than 50 years where she taught children's Sunday school and vacation Bible school for many years. She enjoyed the monthly meetings of the Sew-Sew Girls quilting group and she loved her Sunshine Friendship Sunday School class. Mildred loved the Lord and wanted to share His love and offer of salvation and grace to everyone.
Mildred is survived by her daughter, Linda Gaylord and husband John, of Sherman, Texas. She has two grandsons, Daniel Robertson and wife, Kelly, of Little Elm, Texas, and Brian Robertson and fiancé, Caitlyn Collins, of Plano, Texas. Her step-grandchildren are John Gaylord and wife, Jackie, of Denison, Texas, and Nikki Fernandez and husband, Patrick, of Dallas, Texas. She has one brother, Larry Holcomb and wife, Wanda, of Mesquite, Texas, and four great grandchildren and a host of nieces and nephews.
Mildred was preceded in death by her husband, Jimmie Daniels, her parents Dow and Bill Holcomb, her precious sisters, Virginia Durham, Helen Slavin, and Wanda Pyrum.
Mildred was blessed with two very special friends that added so much love and care to her life, Sharon Barajas, and Leah Burt along with her children, Ellie and Chris.
A celebration of her life will be held at Fairview Baptist Church on Tuesday, March 12, 2019, at 2 p.m. with her beloved pastor, Brother Bill Ledbetter officiating. Pallbearers will be Terry Hutchings, Dustin Wolfe, Dennis Bragg, Chad Carter, Bud Davis, and Scott Corbin.
In lieu of flowers, Mildred requested anyone wishing to honor her, contribute to Fairview Baptist Church Building Fund.