Michael "Mike" Kenmar Baskin, a resident of Durant, Okla., and manager of the Branding Iron Restaurant, left this earthly life on Oct. 13, 2020 at the age of 64. Mike was born in Hackensack, New Jersey to Dr. Wade Baskin Sr. and Vlasta (Kolena) Baskin on Aug. 3, 1956.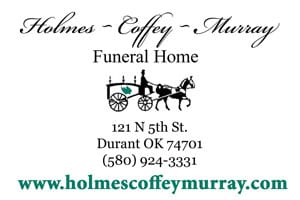 He married Eve Dickinson in Sherman, Texas on Dec. 26, 2006. Mike was a respected and well-known resident of Durant. He was the manager for 40 years at the Branding Iron Restaurant, working beside with his brother Wade. Mike's heart was in his hometown having graduated at the Durant High School and attended Southeastern Oklahoma State University. He loved a quiet day hunting or fishing, and a good game of dominoes. Mike's open and friendly personality allowed him to always make anyone feel welcome when they came to eat a meal at his restaurant.
Mr. Baskin is survived by his wife, Eve of the home; son, Landon Baskin and wife Stephanie, their children, Ryder and Boady Baskin, all of Mead, Okla.; daughters: Lauren Scott and husband David, their children, Parker and Isaac Scott all of Durant, Okla., Lacey Hart and husband Nathan, their children, Joshua (JJ) Garcia, and Charley, Tristan, and Jaydin Hart, all of Bokchito, Okla., Stephanie Arnold and her children, Camryn Shewmake, and Raylee and Chevy Garrett, all of Arkansas; son, Stephen Arnold of Oklahoma City, Okla., brothers, Wade Baskin and wife Patty of Durant, Oklahoma, Dan Baskin and wife Ann of Mead, Okla.; father- and mother-in-law, Buddy and Olivia Perkins of Calera, Okla., and also survived by numerous nieces and nephews and a host of friends.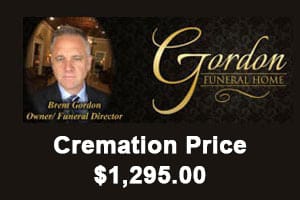 Mr. Baskin was preceded in death by his parents, Dr. Wade Baskin and Vlasta "Pat" Baskin-Goad.
Family hour will be from 6-8 p.m. on Thursday, Oct. 15 at the Holmes~Coffey~Murray Funeral Home in Durant, Okla.
A funeral service in celebration of his life will be at 2 p.m. on Friday, Oct. 16 with Pastor Garry McNeill, Rev. Ross Kirven, and Brady Baskin officiating. His pallbearers will be Stephen Arnold, David Scott, Landon Baskin, Brady Baskin, Stuart Parker, and Justin Parker. The honorary pallbearers will be Whitt Baskin, Buddy Perkins, and Nathan Hart.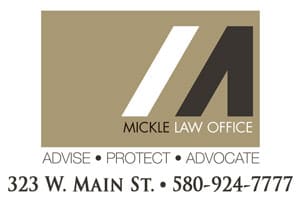 The service will be available for viewing by live stream on the Holmes~Coffey~Murray Facebook page.
Services are under the direction of Holmes~Coffey~Murray Funeral Home.