Michael Scott Wright, a kind and loving soul, passed away on Saturday, Jan. 26, 2019 in Plano, Texas at the age of 38. He was the son of Scott Wright and Nita (Compton) Wright. Michael was born on July 24, 1980 in Sherman, Texas. He married Demetra Wright on Aug. 29, 2015 in Colbert, Okla.
Michael grew up in Sadler, Texas where he attended school at S&S, and was in the Class of 1999. He was a kind-hearted man who enjoyed spending much time with his family. He enjoyed riding his Harley any chance he could. He loved his bike along with his truck and Star Wars, he could tell you anything you wanted to know about them. He mostly enjoyed spending time with is grandbaby when he could.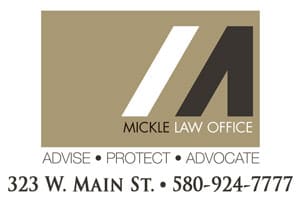 Michael is survived by his wife Demetra Wright of Caddo, Okla.; Sons: Robert of Denison, Blake of Sherman, Texas, and Colton of Bell, Texas; Granddaughter, Ryleigh of Denison, Texas; Mother, Nita Wright of Sherman, Texas; Father, Scott Wright of Sherman, Texas; Brother, Shawn Wright of Tom Bean, Texas; Sisters: Jennifer Arterburn of Pottsboro, Texas, and Traci Wright of Sherman, Texas; Father-in-law, Dale Stanfield of Caddo, Okla.; Brothers-in-law: Aubrey Stanfield of Caddo, Okla., and James Stanfield of Caddo, Okla.; and numerous aunts, uncles, cousins, nieces and nephews.
Michael is preceded in death by his maternal grandparents Tilmon and Helen Compton, and his paternal grandparents Jake and Mollie Wright.
Family Hour will be at 6-8 p.m. on Wednesday, Jan. 30, 2019 at Holmes~Coffey~Murray Funeral home in Durant, Okla. Funeral Service honoring Michael's life on Thursday, Jan. 31, 2019 at 2 p.m. at Durant Church of Christ in Durant, Okla. with Logan Kates officiating.
Burial will be at Colbert Cemetery in Colbert, Oklahoma with Joe Winborne, David Shields, Josh Harris, Jeremy Garcia, Tyler Coffey, and Nick Southerland serving as pallbearers.
Services are under the direction of Holmes~Coffey~Murray Funeral Home.