Tulsa Dentist | McDougall DDS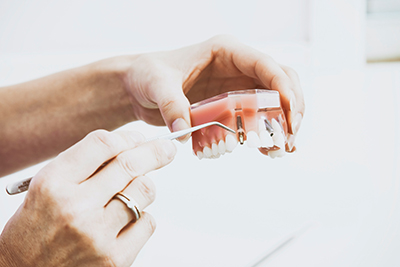 When it comes to finding a great dentist, one of the most important things to consider is the quality of care and the compassion of the staff caring for you. How comfortable you are with the staff can set the tone and change your level of care.
If you're in the Tulsa, OK area, we invite you to check out McDougall DDS. A Tulsa based dentist conveniently located in the heart of midtown Tulsa. The dental team at McDougall DDS is ready to welcome you and treat you like family.
When it comes to services, McDougall DDS has a wide range of them. Here are a few of the highlights you might be interested in:
Services at McDougall DDS:
Bonding
Tooth Fillings
Dental Sealants
Dentures
Dental Bridges
Crowns
Invisalign
Inlays & Onlays
Itero System
Periodontal Maintenance
Porcelain Veneers
Teeth Whitening
Tooth Extractions
If you're looking for a new Tulsa dentist and want a team of compassionate staff ready to help you, check out McDougall DDS. Conveniently located in the heart of midtown Tulsa, McDougall DDS is the perfect place for you to beautify your smile.
Learn More About McDougall DDS
To find out further information about this compassionate Tulsa dentist, you can find their contact details below:
Website
mcdougalldds.com
Phone
(918) 742-8775
Address
4433 South Harvard Avenue
Tulsa, OK 74135