Mary Helen Ayers, of Durant, Okla., passed from this life on Sunday, Sept. 13, 2020 at the age of 84. She was born on Wednesday, May 13, 1936 in Roberta, Okla. to Leslie L. and Mabel (Richardson) Anderson.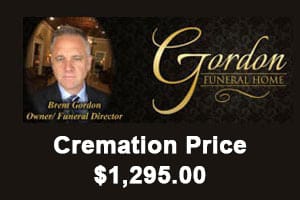 She married Jerry Ayers, from Brooks, W.V., on Sept. 14, 1957 in a double-wedding ceremony with friends Bill and Helen Faye Carter at the First Baptist Church in Durant, Oklahoma. Mary met Jerry at the local Sherrer's Drive-In while he was stationed at Perrin Air Force Base in Denison, Texas.
She was a longtime resident of Durant, Okla. and was the daughter of a peanut and cotton farmer. She retired from the First National Bank and previously worked at the Durant Bank and Trust. She and her husband were small business proprietors in the grocery industry; they owned and ran Jerry's Handy Food Mart in Durant, Jerry's Minute Mart in McKinney, Texas and they built/co-owned Calera Food Mart (now EZ Mart) with Bobbie and Max Crim.
Mary enjoyed cooking family recipes, large family reunions, ancestral research (the Scottish Douglas Clan on her mother's side) and traveling. She traveled to many states and sites throughout the US including her first visit to the Pacific Ocean in San Diego, Albuquerque Balloon Festival, The Grand Canyon, Washington, DC National Cherry Blossom Festival plus Mexico and Canada.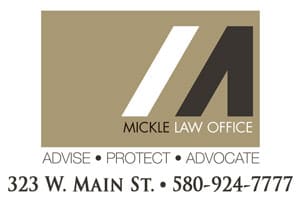 She was preceded in death by her parents, Leslie and Mabel Anderson and husband, Jerry Ayers, in May 2018. Mary was the last surviving sibling out of 11 Anderson brothers and sisters. Her younger brother Richard passed away on August 3, 2020. Those who passed before them were sisters: Lona Mae Fite, Margaret Ola Teague, Juanita Faye Underwood and Bobbie Jewel Crim and brothers: Leslie Leon Anderson, Charles Lee Anderson, James Howard Anderson, Douglas Wayne Anderson and Phillip Ray Anderson.
Survivors include daughters: Deborah Ayers and husband Dameon Harrison of Garland, Texas, Melinda Scott of Durant, Okla.; granddaughter, Destiney Scott of Durant, Okla.; grandson, Rylan Scott and wife Karley of Durant, Okla.; great-grandson, Dawson Blaze Scott due January 2021; son-in-law, Jacky Scott of Calera, Okla. and numerous nieces, nephews and cousins and other extended family.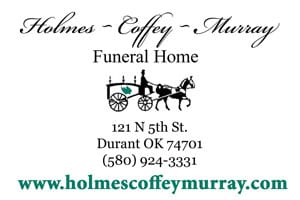 A memorial service will be held 1 p.m., Saturday, Sept. 19, 2020 at Gordon Funeral Home.
Arrangements are under the direction of Gordon Funeral Home, 221 N. Third Ave. in Durant
Phone: (580) 916-9090
www.gordonfh.com