DURANT – The Durant Area Chamber of Commerce held a socially-distanced ribbon-cutting on Wednesday to recognize the entrance of Magnolia Storage into its membership.
The business is a joint venture with Dusty and Hanna Wingfield and Derek and Whitney Brewer.
"We both grew up in the area," Dusty Wingfield said. "I've been gone for a while and came back and decided to go into business together, since we grew up together."
"We've got about 400 units here. We have about 100 climate-controlled and 300 non-climate. We control the temperature and the humidity. There is 24-hour access. We have cameras and dawn-to-dusk lights that come on at night. Currently, we're sitting at about 55-60 percent capacity."
The unit sizes range from 10×5 to 10×20 to 10×30.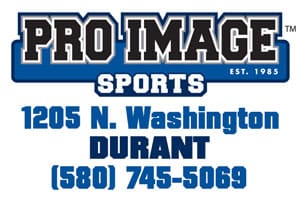 Magnolia Storage is located at 10616 W. Highway 70 in Durant and can be reached by phone at (580) 760-6790.