Lowell Gerard Farmer, 53 of Durant, Okla. passed away in Plano, Texas surrounded by his family on Sunday, July 26, 2020. He was born on Sept. 17, 1966 in Decatur, Ala. to Lawrence and Martha (Rhoades) Farmer.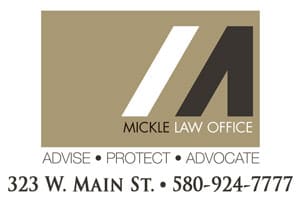 Lowell was formally from Austin, Texas area before moving to Durant, Okla. about a year ago. He attended aviation school to get his pilot's license. Lowell was a landman in the oil and gas industry. He also loved his motorcycle, going flying, and his magic tricks. Lowell really loved spending time with his family.
Lowell is preceded in death by his father, Lawrence Farmer; mother, Martha Griffin; a sister, Martha Maria Beck, and an uncle, Curtis Rhoades.
Lowell is survived by his daughter, Lindsey Farmer of Buda, Texas; granddaughter, Olivia Farmer of Buda, Texas; step- dad, Felix Griffin of Austin, Texas; brothers: Loring Farmer and wife JoAnna of Madison, Ala., Lanny Farmer of Kyle, Texas; nephews: Avery and Andrew Farmer of Madison, Ala. and Jeremy Beck of Lubbock, Texas; niece, Kristin Beck of Lubbock, Texas; special friend, Bo Hunter and wife Valerie of Bokchito, Okla.; ex-wife, Mary Harris of Arp, Texas; step-daughters: Tori Hopkins and her children Juniper and Rowan Gamage of Troup, Texas and Raven Jones of Buda, Texas and his dog, Ninja.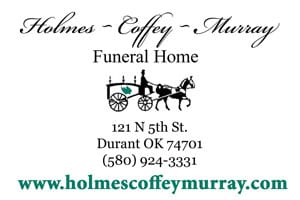 Graveside Services were held on Thursday, July 30, 2020 at Bokchito Cemetery in Bokchito, Okla.
Arrangements are under the direction of Brown's Funeral Service in Durant, Okla.