Louis Dean Cloyd, 85, of Durant, Okla., passed away peacefully at Calera Manor Nursing in Calera, Okla., on Friday, June 2, 2023. Louis was born on September 17, 1937 in Wann, Okla., to Bert Cloyd, Sr. and Ruby Basham Cloyd. He was a high school graduate and formerly worked in construction as a carpenter. He proudly served his country in the United States Marines. He will be greatly missed.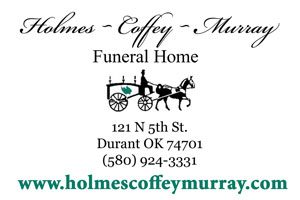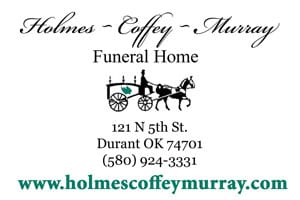 Left to cherish his memory are his special niece, Kathy Reid and Joe of Durant, Okla.; his niece, Teresa Edwards and Harvey of Mead, Okla.; his special brother, Benny Holt and Betty of Silo, Okla.; numerous nieces and nephews, other extended family and many friends.
He was preceded in death by his parents, Bert and Ruby Cloyd; six brothers: Donald, Bob, John, Edward, Bert, Jr.; there sisters: Audett Kemp, Margie Dickerson, Bettye LaGrand; and his son, Larry Dean Cloyd.
Graveside service will be at 2 p.m. on Wednesday, June 7, 2023, at Silo Cemetery in Silo, Okla., with Richard Gage officiating. Interment will follow.
Arrangements under the direction of American Funeral Home.