DURANT – "It's the end of the year and a great way to celebrate!"
Scott Dewalt and the folks at Lost Street Brewing Company are wrapping up 2022 is a big way. And if you are one to play board games, it is likely you haven't played one this big before.
Dewalt and his family, the owners and operators of Lost Street Brewing Company, have assembled a life-sized version of the board game Candy Land. Donations received as part of the event will go to the Boys & Girls Club.
Lost Street hosts nights of trivia and games and karaoke and more each week and Dewalt said the team wanted to end the year with a bang.
"We have a very creative team," Dewalt said. "And when they started thinking about how to combine fundraising with game night with end-of-the-year big parties, they said, 'Why don't we do a life-sized Candyland?' And I was like, 'I'm not sure what that is, but go ahead!'"
With daily and weekly activities going on, this was a way to mix in some special fun with the focus on giving to and being involved in what is happening in Durant and Bryan County.
"We've been planning and thinking about ways to become very involved in the community," Dewalt said. "The Boys & Girls Club is a great organization and we've been trying to raise money for them to help what they're doing there.
"On Friday nights, we focus primarily on families and family game night. We have a whole chest full of different games that people can come in and just pick them up and take them to their tables and play.
"And on Fridays, for our craft sodas, a dollar of the price will go to the Boys & Girls Club. And then we have a special beer flight that we do and when you buy that, two dollars will go toward the Boys & Girls Club. That's every Friday night, so 52 Fridays we get to do that."
But this week, the team is going over the top.
"They got together and worked on it. We have one big room that is essentially the Candyland board laid out on the ground with all of the props and everything around it. What we're encouraging families to do is to come in and have fun.
"We have a set of rules for them and we have the cards and it's pretty much a self-guided game. It's meant to be fun. And of course, we're accepting donations on behalf of the Boys & Girls Club."
The Candy Land event is open Tuesday, Dec. 27, through, Friday, Dec. 30, from 4-6 p.m. On Saturday, Dec. 31, it will be open from noon until midnight. There will also be other activities going on in conjunction with it being the final day of the year.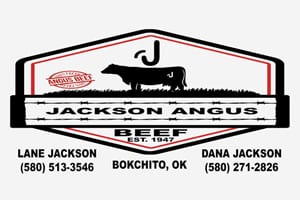 Dewalt clarified that there is no charge for families to come out for the experience. And if people want to help a worthy local organization, that would also be appreciated.
"We just encourage people to 1) come as families and have fun, 2) take pictures and 3) if they feel compelled to to help us raise some money for the Boys & Girls Club."
Lost Street Brewing Company is located at 109 Lost Street in Durant.