By Joey McWilliams
DURANT – Excitement is continuing to grow around Durant as the time approaches for the site visit from the staff of Small Business Revolution – Main Street, championed by Deluxe. The city has been preparing itself to receive these visitors who will determine if Durant is to remain in the hunt to be the featured town in the online show's fourth season.
Season 4 will highlight six local businesses, each of which will be receive a makeover, both physically and to upgrade the overall health of the venture
One of the downtown business owners, Shanna Johnson of Don't Blink Photography, recently shot a video to promote her studio as a potential business to be on the show. Here is some of what she wanted to present to the producers and to the world:
 ~~ I have always known that I wanted to be my own boss. At an early age, I was selling tomatoes and bunnies to teachers and kids at school and taking any chance to help my parents in any way possible. By the age of 10, I had a full-blown garden and greenhouse that fed our family nearly year-round. Many years have passed and here I am providing a service to my community and surrounding area. It is much different than selling tomatoes and bunnies, even though that taught me a lot.
I have a huge passion for helping my clients feel comfortable in front of the camera and giving them new vision of who they are. It is incredible to see someone unfold in front of my camera. It is a moment of empowerment. It's about shining a light on someone who may never have been the center of attention before, and yet they shine with beauty and confidence when they see their images. It's similar to my feeling as a parent, I want my children to be strong and confident in each step they take toward what God has planned for them.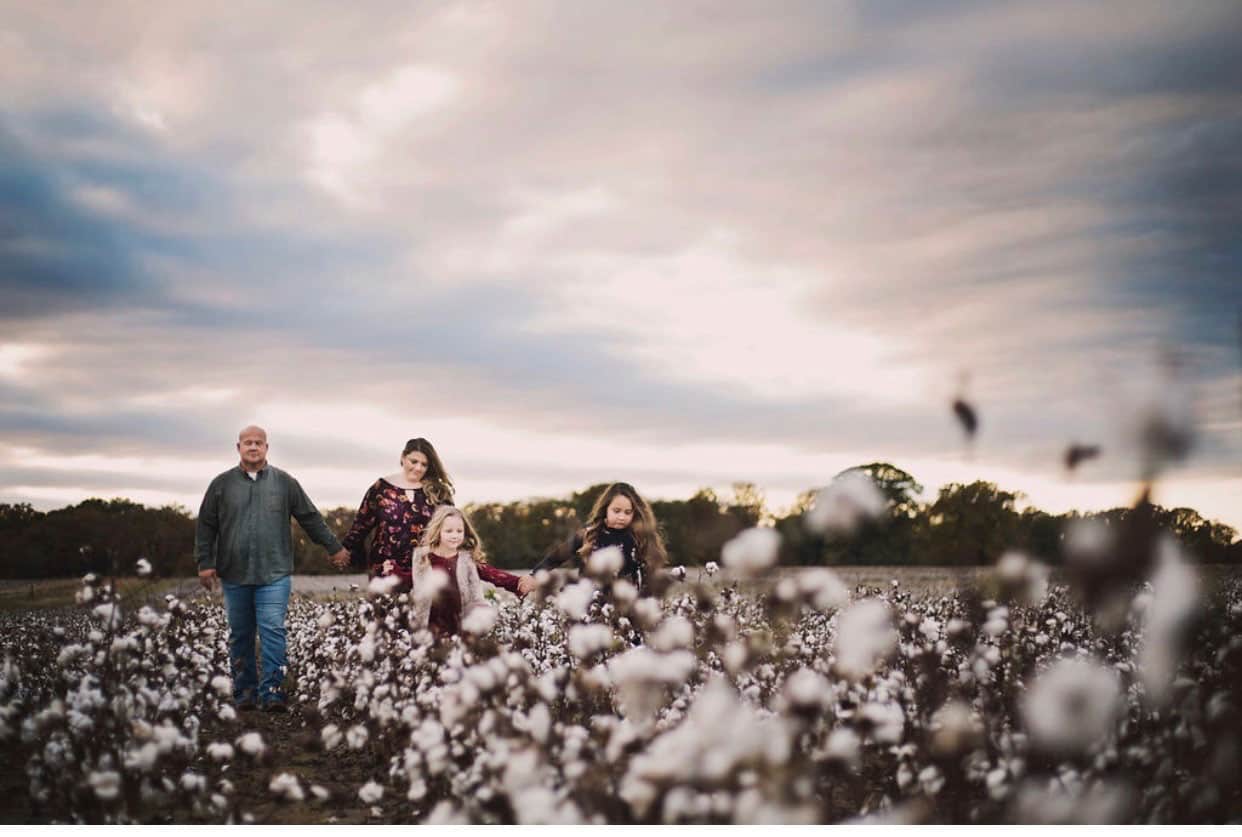 At Don't Blink, we not only take pictures, but also we take the time to learn about our clients and get to know who they are, their style, their "pop of color" – so that each session is unique and tailored to show who and what their family is. I feel like being a full-service photographer, I am not just clicking a button on a camera. It is much more than that – it is an art! We offer heirloom products that can be passed down through generations. It is an awesome gift that God gave me to see beauty in all people and to hopefully give them courage, confidence and inspiration to be who they are and who they are called to be.
We have poured our blood, sweat and a whole lot of tears into our studio. It was a complete mess when we purchased it, but with good bones and an amazing vision of what it could be, we have transformed it into a rare gem. So many more plans are unfolding. We hope that our community continues to support us as they have over the years.
In 2010, I was working for Fastenal and shooting sessions while I could. My husband worked for McDonald Land Services. I wanted so badly to be a mom. Here we are starting our family after many miscarriages and lots of challenges over the years that we had always seemed to overcome. We had a beautiful girl named Kadee Mae. It was then my passion for photography grew even more as I didn't want to miss her growing up.
Tracy, my husband, became very ill when she was about a year old. Searching for answers seemed impossible. For many months, no one could figure out what was wrong with him. After scheduling a routine gall bladder surgery, they found a football-sized mass on his left kidney. Getting that news was like being hit by a car – we had no idea. We were at OU Medical in two days having it and the gall bladder removed. It took a lot to get him over the shock and complete devastation after the surgery for fear it might come back. He is, to this day, cancer free and as of a couple of months ago, working full-time for Don't Blink Photography.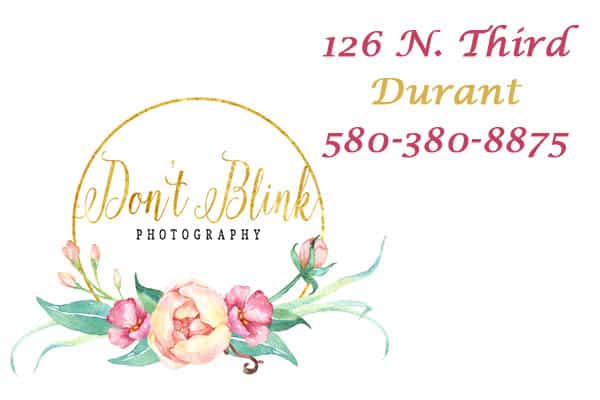 It is amazing to think about all of the huge walls we have hit and God turned them into stones for us to walk down. We are not perfect but we have definitely grown over the years to see the very best in times of heartache. We now have two precious girls, Kadee Mae is 8 years old and Lona Jane is 5 years old, and they help here at the studio as much as possible. And they will each have camera in hand before too long.
Through our lives and in our business, we have proven setbacks and obstacles can be overcome. We hope that our story will  encourage others to work toward their own dreams & be a living proof that you can succeed if you believe and work hard enough..