Lloyd Merrill Boehme, 99, of Caddo, Okla., passed away on Saturday, August 20, 2022 at the Veterans Center in Ardmore, Okla. Lloyd was born on October 16, 1922 in McAlester, Okla., to Johnny Boehme and Maudie Sorrels Boehme.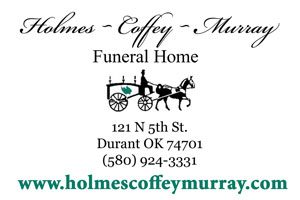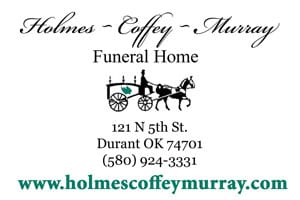 Lloyd joined the Navy in 1942 and went to San Diego for basic training. He went to Pearl-Harbor. He often mentioned sailing to Guam Tinian, Saipan, and crossed the international dateline. He was very proud to have served his country. He stayed in the Navy until he was honorably discharged and he began working in government camps to help support his family.
Upon returning to Oklahoma, he met Bobbie Jewel Wells while bailing hay near Caddo, Okla. The two were married on Dec 22, 1945 and blessed with two sons. Lloyd loved his wife Bobbie, his sons and grandkids and supported all of them in pursing their dreams. Lloyd was married to Bobbie until she passed May 5, 2005. He was a member of Caddo First Baptist Church. Lloyd always ranched cattle, farmed hay and helped his neighbors whenever he could.
Lloyd is preceded in death by his parents, Johnny Boehme and Maudie Sorrels Boehme; wife, Bobbie Jewel Boehme; son, Bobby Merrill Boehme; brother and sister-in-law, Chester and Anita Boehme; sister, Ruby and George Lawson; and nephew, Dennis Boehme.
Survivors include: Gary Wayne Boehme, Kelly Wayne Boehme and wife Chasity, and grandchildren, Kaydance, and Maddie Boehme of Caddo, Okla.; daughter-in-law, Lenis Boehme, grandson, Bobby Glen Boehme and wife Amy; grandchildren: Tate Boehme, McKenzie Green and husband Garrett; great-grandchildren: Nolan Reed Green, Calvin Rhys Green, Ty Jackson, and Trevor Jackson of Caney, Okla.;grandaughter, Jeana Lea'ann Boehme and her children, Cooper, Gavin, Tatum Collins of Caney, Okla.; nieces: Gaylene Boehme Houser and Linda Boehme Short, nephew Robert Boehme of Calera, Okla.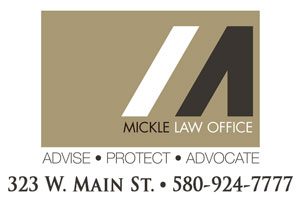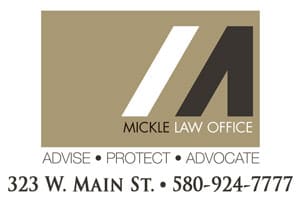 Funeral services will be held at 2 p.m. on Wednesday, August 24, 2022 at Brown's Funeral Service Chapel with Bro. Brett Doyle officiating. Burial will follow at Gethsemane Cemetery in Caddo with Tate Boehme, Garrett Green, Cooper Collins, Gavin Collins, Bart Workman, and Tuff Hardman serving as pallbearers. Honorary pallbearers will be Bucky Boehme, Bobby Boehme, Jake Edwards, Ken Cook, Lyndal White, Tom Jones, Donny Workman, Joe Thomas, and Marion Ogle.
Arrangements under the direction of Brown's Funeral Home.