Lena Lea (Trent) Clancy of Frisco, Texas and formerly of Durant, Okla., passed away on Monday April 18, 2022, in Frisco, Texas at the age of 91. Lena was born on February 19, 1931, in Atoka, Okla., to Roy Grant and Edith Lea (Wilson) Trent.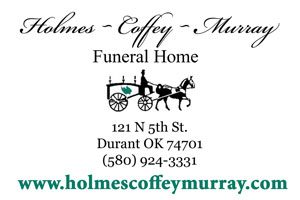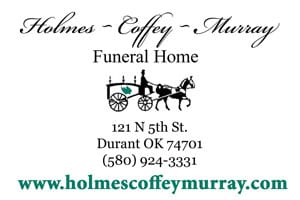 Lena graduated from Atoka High School and continued her education at Oklahoma State, Kansas State and SOSU earning her master's degree. She resided in Durant from 1980-2000 and owned her financial planning business. She was a member of the book club of Frisco, Beta Sigma Phi, and gardening club. She was a member of the First Baptist Church, is in the book of Who's Who of Business and she was the first female president of the Durant Lions Club. She enjoyed gardening, her cat "Wiskers" and keeping up with the news. Lena had a giving heart and exemplified that by volunteering and helping others.
Lena is preceded in death by her parents, Roy and Edith Trent; brother, Troy Trent; sister,, Martha Trent Rowton and nephew Ben Trent.
Loved ones left behind to continue her legacy are her children, Patricia Hanika and husband Steve of Wheaton, Ill. and James Michael Clancy of Frisco, Texas; grandchildren, Justin Troy Hanika and wife Meghan of Winfield, Ill. and Kristin Courtney Hanika of Wheaton, Ill.; great-grandchildren, Madison and Aiden Hanika of Winfield, Ill.; sister, Sue Barnica and husband Larry of Meadow, S.D.; cousin, Sherry Archey of Durant, Okla. and numerous extended family and dear friends.
Funeral services to celebrate the life of Lena Clancy will be held at Brown's Funeral Service Chapel in Durant, Okla., on Monday, April 25, 2022. The family will receive friends from 12-1 p.m. prior to the service at 1 PM. Pastor Mark Crawford will officiate. A private burial will follow in Green Meadow Cemetery in Atoka, Oklahoma. Pallbearers will be Mike Clancy, Steve Hanika, Justin Hanika, and Bob Ansiel.
Arrangements are under the direction of Brown's Durant Funeral and Cremation Service.