Larry Dewayne Williams, a resident of Hendrix, Okla. passed from this life in Denison, Texas on November 29, 2019 at the age of 69. He was born in Pittsburg, Okla. to Elbert Williams and Florence (Syler) Williams on Jan. 9, 1950.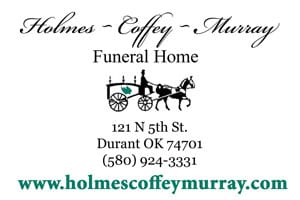 Larry was a man who was always on the move, he could fix or build anything. He enjoyed being outside fishing or hunting. Larry worshiped his beloved daughter Heather and his precious grand-babies, Daniel and Jordan Marie.
Mr. Williams is survived by his daughter, Heather Williams and boyfriend Jordan Moraga of Anna, Texas; grandchildren, Daniel and Jordan Marie; brothers, Charles Williams and wife Verna of Hendrix, Okla., Clifford Williams of Tuskahoma, Okla., Jimmy Williams and wife Gayla of Colgate, Okla., Johnny Williams and wife Audrey, and Harold Williams and wife Pauline of Atoka, Okla.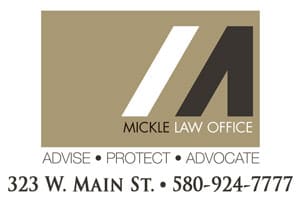 Mr. Williams was preceded in death by his parents, and sister, Rita.
Family hour will be from 7-8 p.m. on Thursday, Dec. 5 at the Holmes~Coffey~Murray Funeral Home in Durant, Oklahoma. A chapel service will be at 2 p.m. on Friday, Dec. 6 at the funeral home chapel.
Burial will be at the Bentley Cemetery in Atoka, Okla. with Roy Butler, Jim Turner, Jimmy Turner, and Chris Turner as his pallbearers.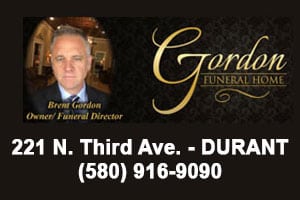 Services are under the direction of Holmes~Coffey~Murray Funeral Home in Durant. www.holmescoffeymurray.com