Larry Gene Evans, 81 of Mead, Okla., passed away surrounded by his family on May 26, 2020 in Colbert, Okla. He was born on Jan. 30, 1939 to Opal (Barbour) Tharp in Hartford City, Ind.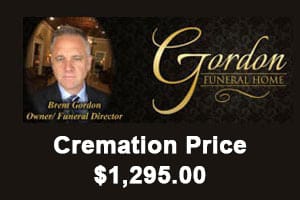 Larry married the love of his life, Donna Pierce, on March 2, 1979 in Buchanan, Mich. They spent the last 41 years together. He worked as a television repair man before going to work at the steel plant. He retired from working for 32 years at Buchanan Steel. After retiring, he owned and operated Dad and Lad Handyman.
Larry was a member of Life Tabernacle for 50 years. He loved to garden in his free time and had the best tomatoes ever. He was also the best pickle maker. Larry loved to tinker with electronics and computers. He was also known as the "Gentle Giant" and loved his flowers.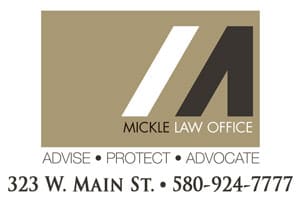 Larry is preceded in death by his mom, Opal Tharp; dad, Edmund Tharp; three sons: Todd, Bruce, and Mark Evans; grandchild, Brittany LeBlanc, and brother, Joe Clark,
Larry is survived by his wife, Donna Evans of the home; daughter, Connie Slane of Mead, Okla.; daughter, Renee Fargo of Buchanan, Mich.; son, Conrad Pierce of San Jose, Calif.; grandson, Daniel Hernandez of St. Joseph, Mich.; granddaughter, Hevin Slane of Mead, Okla.; granddaughter, Asheli Evans of Buchanan, Mich.; grandson, Jesse Price of Buchanan, Mich.; grandson, Jerren Price of Buchanan, Mich.; grandson, Brandon LeBlanc of South Bend, Ind.; grandson, Todd Evans of Niles, Mich.; 15 great-grandchildren; siblings: Nancy Windbigler and husband Lester, Ronnie Tharp and wife Beth and Nancy Clark.
Funeral Services will be Saturday, May 30, 2020 at 12 p.m. at Life Tabernacle Church on 1135 Middlebury Street in Elkhart, Ind. The family hour will be from 10 a.m.-12 p.m. before the service at the same place. Chapel Hill Memorial Gardens in Osceola, Ind. will be final resting place. Pallbearers will be Daniel Hernandez, Jesse Price, Rick Huff, Tim Johnson, Tim Barkley, Henry Cruz, and Devon Brown.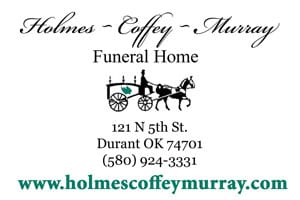 The family would also like to thank Southern Pointe Living Center in Colbert, Okla. and the caregivers for the great care of our loved one during this difficult time and especially Jamie Sanford. They all loved our "PaPa" like their own.
Arrangements will be under the direction of Brown's Funeral Service in Durant, Okla. and Chapel Hill Funeral Home in Osceola, Ind.