Lahoma Beth James (Aunt Kat), a beloved aunt and sister, went home to be with her Lord and Savior March 14, 2019 at her home in Bennington, Okla. at the age of 77 years, 1 month, and 16 days, after a lengthy battle with Parkinson's. Lahoma Beth was born on April 30, 1941 at Cade, Okla. She attended her first three grades at Cade School, walking to school with her four older brothers. She graduated from Bennington High School. She received her teaching and master's degrees from Southeastern Oklahoma State University. Lahoma taught for 34 years at different schools in Oklahoma, finishing her teaching career at Colbert.
Lahoma was a member of the First Baptist Church of Bennington where she kept the nursery for many years and helped with Vacation Bible School in the summers. She loved to read and study her bible. She was a very sweet, loving and generous lady who enjoyed spending time with her family, especially the nieces, nephews, great-nieces and nephews. There was nothing she would not do to help them, putting their needs before her own.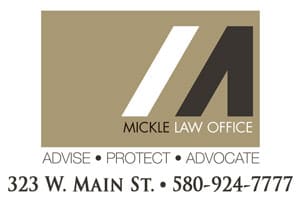 Lahoma enjoyed cooking meals for her family. All the nieces and nephews loved her fried chicken and would request it when they came to visit. She had many interests that she enjoyed like gardening and canning or freezing much of what she grew. She liked making jelly from wild fruits she gathered for which she won numerous blue ribbons at the local fair. Lahoma was an excellent seamstress sewing many garments for herself and others. She also quilted many beautiful quilts, an art she learned from her mother. She was a member of the Bryan County OHCE.
Lahoma had a great love for animals, especially dogs. Many puppies were dropped at her gate because people knew she would take them in and care for them. That's how she came to have Casey, Penny, and Shorty. She would put pet food or scrapes along the creeks on the Cade Highway for nature's critters. Lahoma enjoyed working in her yard, tending her flowers, watching Dallas Cowboy football, and playing bingo at the Choctaw Casino. She was very proud of her Choctaw heritage, being a decedent of great-grandparents who were both original enrollees.
Ms. James is survived by her brothers, Quilby James (Elaine) of Cade, Okla., Tom James (Charlotte) of Bennington, Okla., and Benny James of Glenn Heights, Texas; sisters, Nocona of Moore, Okla. and Mickey (Kenneth) of Cumberland, Okla.; also survived by many beloved nieces, nephews and cousins.
Ms. James was preceded in death by her parents, three infant brothers, brothers Hiawatha and Quanah James, sister-in-law, Mary James, beloved niece, Lisa Weekly, and beloved nephew, Jonathan Brinkley.
Lahoma's sister would like to say a special thank you to Teresa and Danessa for all their compassion and tender care given during Lahoma's time with hospice, to Rebecca her home health nurse and Donna, her physical therapist. Lahoma will be forever in our hearts and memories and will be deeply missed.
The family respectfully request that in lieu of flowers memorials be made in Lahoma's name to the Parkinson's Foundation www.parkinson.org
Family hour will be from 7-8 p.m. on Monday, March 18 at the Holmes~Coffey~Murray Funeral Home in Durant, Okla. A graveside service in honor of her memory will be at 11 a.m. Tuesday, March 19 at the Old Church Cemetery in Bennington, Okla. with Bro. Charles Williams and Bro. Jay Perry officiating.