OKLAHOMA CITY – Kadey McKay made the difference for Caddo with her bat and her base running in Friday's Class A state semifinal game.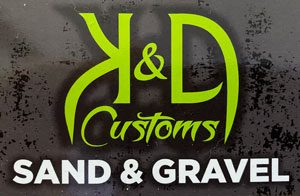 McKay had an RBI triple in the first and took advantage of an error to come home in the sixth for the game-winning score as the Lady Bruins survived and advanced to the state championship game with a 2-1 victory over Arapaho-Butler.
Caddo (36-4) took an early lead when McKay took a one-out triple to right field, sending in Jaycie Nichols, who herself was 3-for-3 on the day.
Araphao-Butler knotted things up in the third off an RBI single by the Lady Indians' Edelen.
Timber Hensley continued what has been a great season for Caddo in the circle. Hensley worked the complete 7.0 innings, giving up only four hits and just the one earned run. She struck out nine and walked two while recording the win.
Jordan Nichols accounted for the only other Caddo hit on the day. The Lady Bruins defense did its job to back up Hensley.
Caddo will play for the Class A state championship on Saturday at OG&E Energy Field and USA Hall of Fame Stadium at 11 a.m. against the winner of Cyril and Navajo in the second semifinal game.