SE Athletics
Matt Thomas, Sports Information Director
WEATHERFORD – Rollin Kinsaul posted his first-career 300-yard passing outing to fuel Southeastern to a 31-20 road victory over Southwestern Oklahoma State on Saturday afternoon in Weatherford, Okla.
The win is the third-straight for the Savage Storm who improve to 4-2 overall and in Great American Conference play.  The win is also the second-straight for SE in the series and gives the Storm a 47-37-3 lead in the series overall, the second-longest running series on Southeastern's schedule.
"Man," said head coach Bo Atterberry, "They are never easy to get in Weatherford.  We overcame a lot and we were able to battle through.  I'm proud of these guys, they were able to finish it off."
"It starts up front with the o-line," he continued. "Kinsaul to Sims looked good. We didn't execute as well as we can, but we'll just go back to work."
Kinsaul finished the contest 24-for-37 through the air for 324 yards and three touchdowns across from no interceptions.  It is the first 300-yard passing outing since CB Cantwell passed the mark against Ouachita Baptist on Sept. 10, 2016.
His favorite target on the day was Jaylen Sims who turned in his third 100-yard receiving performance of the season, finishing with 11 receptions for a season-high 144 yards and two touchdowns. Felton Hatcher added 94 yards on six catches with a score as well, with Braxton Kincade chipping in 60 yards on six catches.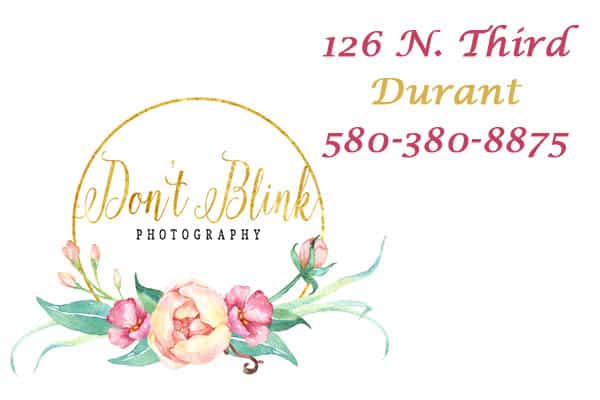 Kenneth Burks turned in his third 100-yard rushing outing of the year, finishing with 108 yards on 20 carries and scoring once.  Ryan Taylor added a score and 37 yards on nine carries, while Kinsaul rushed 10 times for 41 yards.
The defense was paced by Conner Swope, Daquawn Brown and Andrew McBeth, with each of them picking up four tackles and a pass breakup.
Quincy Dotson added a pair of tackles for loss, while Luke Craddock snagged an interception. Rogerick Kirbyrecorded the team's lone sack.
Southeastern recovered from a fumble on the opening kickoff return and the defense forced a turnover on downs on the ensuing Bulldog drive to keep the home team off the board.
The teams would then trade fruitless drives before the Storm got the offense moving the ball 80 yards on nine plays before Burks cashed in with a 17-yard TD run, and following a blocked PAT SE held a 6-0 lead.
After the defense forced a three-and-out, Kinsaul would open the next drive with a 23-yard connection to Hatcher and would then end the drive with another 17-yard toss to Hatcher for a touchdown and a 13-0 lead with 14:10 to play in the second quarter.
The Storm defense would force another three-and-out, but the offense was unable to capitalize and a special teams fumble on a fake field goal try would backfire in a big way as SWOSU's Jalen Carr scooped up the loose ball and returned it 46 yards for a touchdown, and after a missed PAT the Storm lead was cut to 13-6.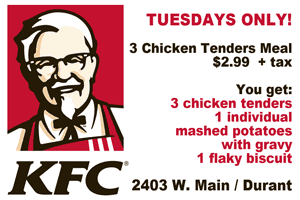 The quarter was quiet after that until the final minute with SE taking over at the Bulldog 47 yardline with 56 second to play, but wasted little time with a 20-yard Kinsaul pass to Kincade followed by a 27-yard Kinsaul TD toss to Sims to go up 19-6 with 24 seconds to play which would hold to be the score at the halftime break.
SWOSU struck first in the second half with a four-play, 53-yard drive that was capped by a Kedron Banks 27-yard TD run to cut into the Storm lead at 19-13.
Southeastern answered on the ensuing drive, going 71-yards on nine plays and taking advantage of a Bulldog personal foul on a field goal try to get second life before Taylor reached the corner to score from a yard out and push the lead to 25-13.
However, the home team responded with a 52-yard kick return on SE's ensuing kickoff and would then march the remaining 48 yards on six plays with Casey Freeman hitting JR Omigie for a 27-yard TD pass to trim the Storm lead to 25-20 with 1:52 to play in the third quarter.
Southeastern would then take over and use a pair of big plays going for 25-plus yards and the Storm would ultimately take the drive 65-yards on 10 plays with Kinsaul hitting Sims for the second TD connection of the afternoon, this one for 10 yards and a 31-20 lead with 12:34 to play.
The Bulldogs would hold the ensuing drive for 12 plays and 6:47, driving into Storm territory before Craddock snagged his fourth-career interception at the SE 15 yardine.
Southeastern would take over with 5:38 to play and run out the clock, picking up three first downs and moving 67 yards to seal the 31-20 victory.