MARSHALL COUNTY – A Kingston man was killed late Friday night in a two-vehicle collision on State Highway 32.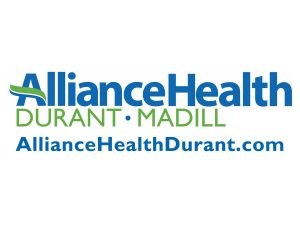 Dylan McCullough, 20, was driving a 2013 Nissan Altima westbound on Highway 32 at a high rate of speed a little more than a mile west of Kingston, according to a report from the Oklahoma Highway Patrol.
The Altima struck the left rear of a 2020 Ford Explorer, driven by Brandi Freeman, 33, of Wolfe City, Texas.
The Explorer came to rest in the westbound lane. The Altima traveled into the eastbound lane before entering back into the westbound lane and departing the right side of the roadway. McCullough's vehicle overturned an undetermined number of times before striking a barb wire fence and coming to rest on its wheels and he was ejected from the vehicle.
McCullough was pronounced deceased at scene by State of Oklahoma M.E. Investigator Kalie Scribner due to massive injuries sustained in the collision.
Freeman was transported by Marshall County EMS to AllianceHealth in Madill, Okla. and treated and released. Two passengers in Freeman's vehicle were also taken to AllianceHealth in Madill and treated and released.
Seatbelts were equipped in both vehicles and in use by all in the Explorer, but not in the Altima, according to the report. The cause of the collision is still under investigation.
The OHP was assisted in the investigation by the Kingston Fire Department, Marshall County Sheriff's Office, Madill Fire Department, and Marshall County EMS.