Kimberly Ann Crowell, 35, of Hugo, Okla. passed away on July 3, 2022. Kimberly was born August 5, 1986 in Durant, Okla. to Donald Crowell and Ruth Ann Johnson.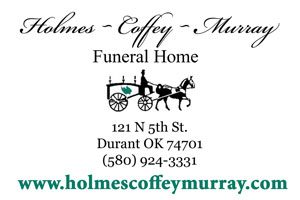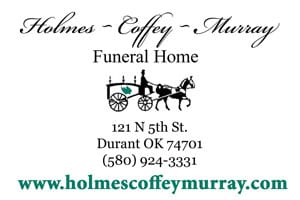 She was preceded in death by her grandparents, Lucille Greenhaw and Clifford and Virginia Crowell and her sister Jennifer Crowell.
She is survived by her children: Dayton Madrid, Daytona Madrid, Davon Madrid, Daylon Madrid of Durant, Oklahoma and Dawson Cash Crowell of Cloudy, Okla.; father, Donald Crowell; mother, Ruth Ann Johnson and husband B.J.; grandparents, Wes and Susie Greenhaw; siblings, Donald Marvin Crowell, Jr. (Red) and wife Darla, Jonathan Crowell, Bradley Crowell, Marissa Crowell and Brittany Snider. Kimberly was also survived by many family and friends, cousins, nieces and nephews.
A memorial graveside service for Kimberly Ann Crowell will be held at 1 p.m. on Monday, July 11, 2022, at the Albany Cemetery with Pastor Joe Beshirs from Lighthouse of Colbert officiating. Burial will follow. Lunch will be served immediately after the services at the Utica Community Center, located at 209 Harrison St. in Bokchito, Okla. is the address for GPS.
Arrangements are entrusted to Cunningham Funeral Home in Colbert, Okla.