Kent Arthur Bacon was born on May 14, 1962, in Hugo, Okla., the son of David Bacon and Clovis (Dill) Bacon.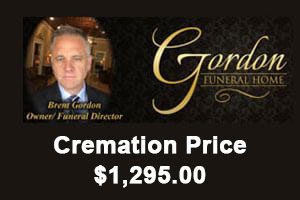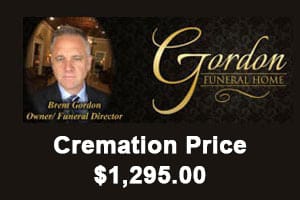 Kent was a lifelong resident of Boswell, Okla. and a graduate of Boswell High School, Class of 1980. He was a member of the Choctaw Nation of Oklahoma and the Assembly of God in Boswell. Kent loved the Lord above all things and was a strong Christian man. He loved to team rope and enjoyed instructing others how to rope. Kent won fourth at the celebrity roping competition with Joe Beaver and roped more than 10 years at the Boswell Rodeo.
He enjoyed traveling and he especially loved roping with his brothers. Kent enjoyed the week he spent roping with his brother and roping hero, Allen Bach, at Allen's ranch. Kent has held many a horse to be shod, turned out many a steer, and was a friend and inspiration to all who met him. Kent will truly be missed by all the people whose lives have been changed by him.
He was preceded in death by his parents.
Kent is survived by his brothers, Davy Bacon and wife Lisa of Boswell, Ernie Bacon and wife Rindy of Ada, Okla., Keith Bacon and wife Connie of Coleman, Okla., Doyle Bacon and wife Wendy of Boswell, Okla., Mike Bacon and Holly of Boswell, Kevin Bacon of Boswell, Okla. and Barry Dill and wife Kristy of Boswell, Okla.; sisters, Lisa Ann Hall and husband David of Durant, Okla. and Lana McDowell and husband Bert of Durant, Okla. along with numerous nieces, nephews, cousins and  a host of other family, friends and loved ones.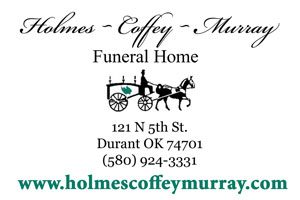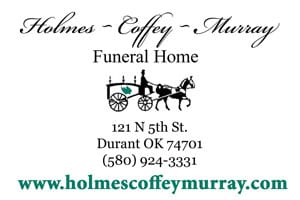 A memorial service in his honor will be held at 2 p.m. on Friday, April 15, 2022.
Arrangements under the direction of Miller and Miller Funeral Home