Kenneth Ray "Sonny" Pevehouse, a resident of Bokchito, Okla., joined his Lord and Savior on April 25, 2022, at the age of 87. He was the son of Frank Pevehouse and Esta Mae (Cox) Pevehouse born on November 11, 1934, in Bennington, Okla.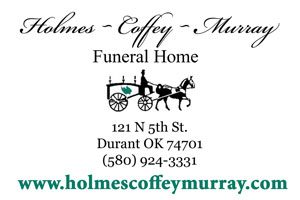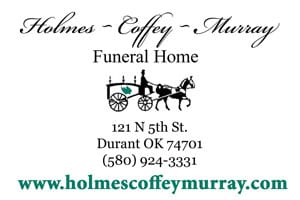 Sonny loved driving around his land checking on his cattle. He had been a rancher most of his life and knew what hard work was. Working was second nature to Sonny, and he could always be found doing something on the ranch.
Mr. Pevehouse is survived by his children, Sylvia Sumter of Double Oak, Texas, Gloria LaForney and husband David of Carrollton, Texas, and Teresa Rose and husband David of East Tawakoni, Texas; sister, Billie Redden and husband Jim of Arlington, Texas; five grandchildren; eight great-grandchildren and by several nieces and nephews and a host of friends.
Mr. Pevehouse was preceded in death by his parents, Frank and Esta Mae Pevehouse; sisters, Frankie Horner, his twin, Lura Fay Chandler, Norita Rich and infant son, Douglas Ray Pevehouse.
Family hour will be from 7-8 p.m. on Wednesday, April 27, 2022, at the Holmes~Coffey~Murray Funeral Home, 121 North 5th Street, Durant, Okla.
A funeral service in honor of his life will be at 2 p.m. on Thursday, April 28, 2022, at the First Baptist Church in Bennington, Okla. with Bro. Jay Perry officiating. His final earthly resting place will be the Old Church Cemetery in Bennington, OK. His pallbearers will be Wayne Hall, Jerry Heflin, Weldon Heflin, Russell Thompson, Rick Laymon, and Ken Barfield, with Mike Buford, James Heflin, and Bill Woodruff as his honorary pallbearers.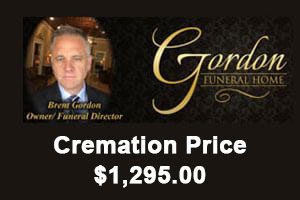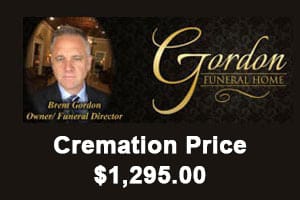 Services are under the direction of Holmes~Coffey~Murray Funeral Home, 121 N. Fifth Ave. in Durant, Okla.
www.holmescoffeymurray.com