McALESTER – Hannah Kaler sent two out of the park and recorded four RBI on the day to help Durant push its winning streak to three.
Durant moves to 17-9 on the year with a 12-3 win at McAlester on Friday.
DHS got on top early with Kaler's two-run shot in the first inning. But McAlester came back and scored three in the bottom half of the frame.
The Lady Lions then took the lead for good with four runs in the second. Bellamy Knight sent in two runs with a double, which was followed by another two-run homer from Kaler.
The Buffaloes (7-13) walked Kaler the next three times she went to the plate. Kaler finished the day going 2-for-2 with two homeruns, four RBI and scored three times.
Abi Gregory started for the Lady Lions in the circle and pitched 2.0 innings. Her work on the day came at the plate, where she went 3-for-5. Knight came in for relief in the third and pitched the final 5.0 innings and got the win.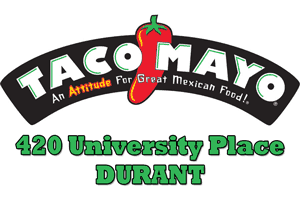 Agree Wingfield also had four RBI on the day, going 2-for-4 and scoring once.
Nine different DHS batters combined to record 14 hits on the day.
Durant closes out the regular season next week hosting Tahlequah on Monday, traveling to Kiowa on Tuesday and hosting Lone Grove on Thursday.