Judy Jeannette (Gaston) Ridell, 75, went to be with her Lord and Savior on January 18, 2023. Judy was born to James and Dessie Gaston on December 1, 1947, in Bokchito, Okla.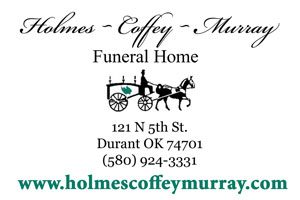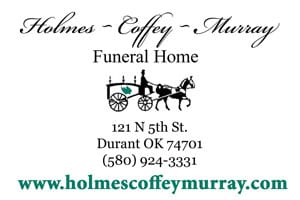 She attended Bokchito public schools. Judy was a Christian woman and she attended Rock Creek Church of Bokchito. She enjoyed reading, doing crossword puzzles, and playing video games.
Judy is preceded in death by her parents, James Gaston and Dessie Evelyn (Grogan) Gaston.
Left to cherish her memories are her brother, Junior Gaston and wife Connie of Durant, Okla.; sister, Katy Drinnon of Caney, Okla.; sons, Robert Wylie, Jr. of Caney and James Wylie of Bokchito; grandchildren: Tiffany Riddle and husband Clifton, Jr. of Marietta, Okla., and Ashley Wylie of Wade, Okla.; great-grandchild, Alexis Riddle of Marietta, Okla., with another great-grandchild on the way.
Funeral services are set for 2 p.m on Monday, January 23, 2023, at Rock Creek Community Church in Bokchito, Okla., with a visitation at 1 p.m. before the funeral service. Burial to follow at Bokchito Cemetery. Pastor Wesley Parker to officiate.
Funeral services are under the direction of Brown's Funeral Service of Durant.