Joyce Marie Titsworth, a resident of Bokchito, Okla., and beloved member of her family, passed from this life into the arms of her Lord and Savior on Feb. 4, 2019 at the age of 85. She was born in Bokchito, Okla. on March 19, 1933 to Hubert Lee and Christeen Lovie (Thompson) Noland.
Joyce had a very strong work ethic. From the early years picking cotton, canneries in California, Cotton Gins in West Texas to 30-plus years at Texas Instruments she worked very hard to help provide for her family. Joyce along with her husband Billy Ray, also established and operated the Golden Saddle Club and Thunderbird Convenient store in Bennington, Okla.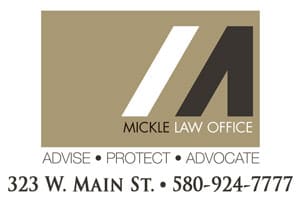 Joyce loved her Faith Baptist Church in Bokchito, and always looked forward to attending with her sister Hazel.
Joyce enjoyed gardening and quilting. She created many beautiful quilts to be left as part of her legacy for her beloved family. She was the most beautiful person on the inside and out. She will truly be missed by all her loved ones. Joyce cherished her large family and considered them her greatest blessing.
Mrs. Titsworth is survived by her children: Sharon Mayo and husband Cliff of Sherman, Texas, Linda Edwards of Bokchito, Okla., Nellie Barnett and husband Rick of Ballinger, Texas, David Titsworth and wife Reba of Bokchito, Oklahoma, and Carolyn Johnson and husband Shane of Adair, Okla.; grandsons: Anthony Folsom, Timothy Robinson, Kyle Johnson, Tyler Titsworth, Chance Hudspeth and Mike Tracey; granddaughters: Tammy Thompson, Savanah Toma, Summer Roberts, Andrea Moore, and Rachael Treat; 25 great-grandchildren, and five great-great grandchildren; Sister, Hazel Milam of Bennington, Okla.; brother, Forrest Noland and wife JoAnne of Houston, Texas; and sister-in-Law, Foye Maye Noland of Bennington, Okla.
Mrs. Titsworth was preceded in death by her parents, and husband, Billy Ray Titsworth; grandchildren, Ashley Folsom, Kristie Sikes, Bradley Mayo, Nick Barnett and Mark Tracey; great-grandchild, Alec Folsom; sister, Wilba and husband Manual Fults: brother, Raymond Noland: and brother-in-law, Robert Milam.
Family hour will be from 6-7 p.m. on Friday Feb. 8 at the Holmes~Coffey~Murray Funeral home in Durant, Okla. A service in honor of her life will be at 10 a.m. on Saturday, Feb 9 at the Faith Baptist Church in Bokchito with Bro. Ross Phillips and Bro. Ryan Perry officiating. She will be laid to rest in the Bokchito Cemetery with Cliff Mayo, Kyle Johnson, Anthony Folsom, Timothy Robinson, Colton Meek, Rick Barnett, David Moore, and Todd Dills serving as her pallbearers.
Service are under the direction of Holmes~Coffey~Murray Funeral Home in Durant.