Vevia Jouree (Brumley) Simmons, 77, was born on September 2, 1945 in Durant, Okla., to Delmar and Ethel (Dansby) Brumley. She passed away on March 20, 2023, in Durant, Okla.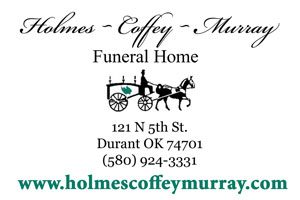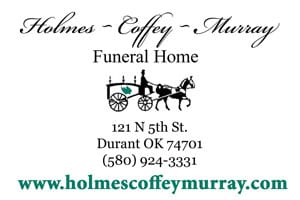 Jouree was a talented artist and enjoyed doing art work, also jewelry making, loved singing, playing the autoharp, and visiting family and friends. She was a devoted Christian and was a member of Victory Life Church in Durant. Jouree was very caring of others. She sponsored a dream vacation for her terminally ill sister, Vickie Brumley, and her closer friend, Nancy (Gayle) Hammel, to travel to California and visit Disneyland, the Huntington Beach, and Knotts Berry Farm.
Jouree graduated from Durant High School in May 1963. She continued her education and graduated from Southeastern Oklahoma State University with a double major in art and elementary education. She later received her master's degree in elementary education. She began her teaching career in Chickasha, Okla., and later taught school in Bluewater, N.M., Ardmore, Okla., Battiest, Okla., and Van Alstyne, Texas.
Jouree was preceded in death by her parents, Delmar and Ethel Brumley; brothers, Darrel Brumley and Bennie Brumley; sister, Vickie Brumley, and sister-in-law, Marvell Brumley.
Jouree is survived by her son, Jory Simmons and wife, Stacy Simmons; brother, Marion Brumley and wife, Marie Brumley; sister, Janelle Hammel and husband Gary Hammel; sister-in-law, Leta Brumley; aunt, RosaLee Hankey; grandchildren: Zachary Simmons, Kenneth Simmons, Hailey Simmons, Isaac Simmons, and many nieces, nephews, cousins, and special friends.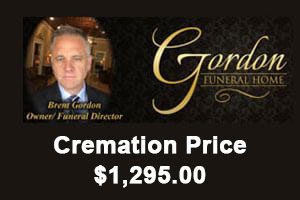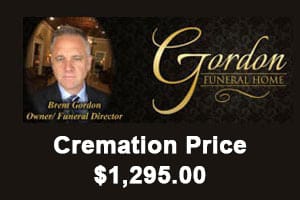 Pallbearers will be Kary Brumley, Steve Brumley, Harvey Brumley, Tadd Hammel, Todd Hammel, Scott Brumley, Michael Brumley, Darren Brumley, Sean Hammel, and Jory Simmons.
Funeral Services are set for 2 p.m. on Tuesday, March 28, 2023 at Victory Life Church in Durant, Okla., with interment to follow at Highland Cemetery in Durant, Oklahoma.
Services are under the direction of Holmes-Coffey-Murray Funeral Home, 121 N. Fifth Ave. in Durant.
www.holmescoffeymurray.com