Joseph Jason Hall, 81, of Durant, Okla., passed away with family near him, on Thursday, February 9, 2023 at his residence. Joseph was born on August 12, 1941 in Bedford, Indiana to Walter Harold Hall and Wilma Louise Roberts Hall.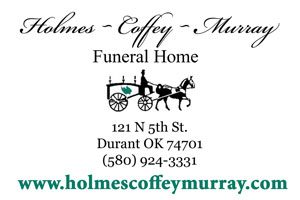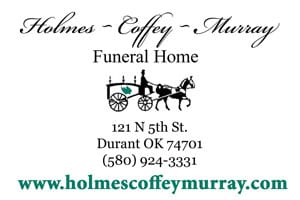 He graduated from high school and married Martha Paschal. He formerly was self-employed in construction installing heat and air systems. He will be greatly missed by his loved ones and friends.
Left to cherish his memory are his wife, Martha Hall of Durant, Okla.; his daughters, Julie Ann Ratcliff of Bedford, Ind., and Jacquelynn Kay Hall Jenkot and Henry of Durant, Okla.; his sister, Dorval Stewart of Bloomfield, Ind.; five grandchildren: William, Bonnie, Kevin, Kaiden, Kayse; 12 great-grandchildren; two great-great-grandchildren and other extended family and many friends.
He was preceded in death by his parents, Walter and Wilma Hall; his sister, Loretta K. Cullop and his son, Jeffery Alan Hall.
No services are planned.
Arrangements under the direction of American Funeral Home.