John Wilson Weaver passed away on Sunday, April 24, 2022, at his home in Hendrix, Okla. at the age of 44. John was born on December 18, 1977, in Sherman, Texas to Larry and Lola Delphine (Pearce) Weaver. A lifelong resident of Bryan County, John graduated from Durant High School and later married Jennifer Renee Weger in 2001 and they were blessed with two daughters, Mikayla and Gabrielle. He worked as a forklift operator for Indian Nation Wholesale, and he enjoyed hunting and fishing.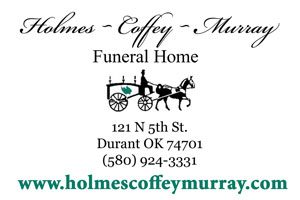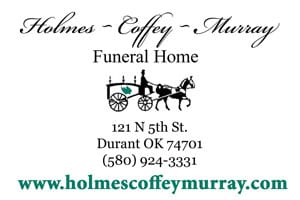 John is preceded in death by his sister, Delphita Ann Weaver; grandparents, Lola and Albert "AB" Pearce and Woodrow Wilson Weaver and Margie Lee Weaver.
John is survived by his loving wife, Jennifer Renee Weaver and their daughters, Mikayla Renee and Gabrielle Estelle Weaver; parents, Larry and Delphine Weaver; brother, Larry Dale Weaver; sister, Lola Renae Earley and husband, Lee and numerous aunts, uncles, cousins, and extended family and friends.
A celebration of John's life will be held at 2 p.m. on Thursday, April 28, 2022, at Brown's Funeral Service Chapel. Interment will be in Pleasant Hill Cemetery.
Arrangements are under the direction of Brown's Durant Funeral and Cremation Service.