John Henry Caraway was born May 25, 1938 to Earl Robert and Florence (Hillyard) Caraway. He passed away at home on February 21, 2019.
He attended public schools in Cross Plains and Clyde Texas, where he was active in multiple sports and FFA. After high school, he proudly served his country in the United States Air Force. While stationed at Sioux Lookout, Ontario, Canada, he received a special commendation for his dedicated and willingness to serve above and beyond the call of duty. After military service, he drove a transport truck for Frito Lay of Irving, Texas, and retired from there after 26 years.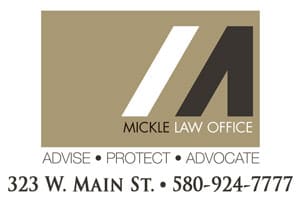 John is survived by his wife Linda Caraway of the home in Forestburg, Texas; sons, Victor Caraway and wife Amy of Hugo, Okla., and John Caraway and wife Tracey of Kingston, Okla.; one daughter, Seleah Park and husband Don of Forestburg, Texas; grandchildren, Kimberly Caraway, Alex Allen, Shayla Armstrong, Travis Caraway, Cheyenne Caraway, McCall Caraway, Katie Caraway, Wyatt Park, Andrew Caraway and Katelyn Park; six great-grandchildren, Tripp Turner, Ava Armstrong, Emett Allen, Aislen Caraway, Ash Armstrong, and Etta Allen; sister, Jimmie More; sisters-in-law, Betty and Linda Caraway.
He was preceded in death by his parents, brothers, Bob and Lester Caraway and sister, Lura Tennison.
Family hour will be from 6-8 p.m. Friday Feb. 22 at the Holmes~Coffey~Murray Chapel in Durant, Okla. A chapel service will be at 11 a.m. Saturday, Feb. 23 at the Holmes~Coffey~Murray Chapel with Joe Beshirs officiating. His final resting place will be the Highland Cemetery in Durant with Victor Caraway, Andrew Caraway, John Caraway, Travis Caraway, Don Park and Wyatt Park as his pallbearers.
John's family and friends are invited to our website at www.holmescoffeymurray.com to leave messages of condolences for his family.